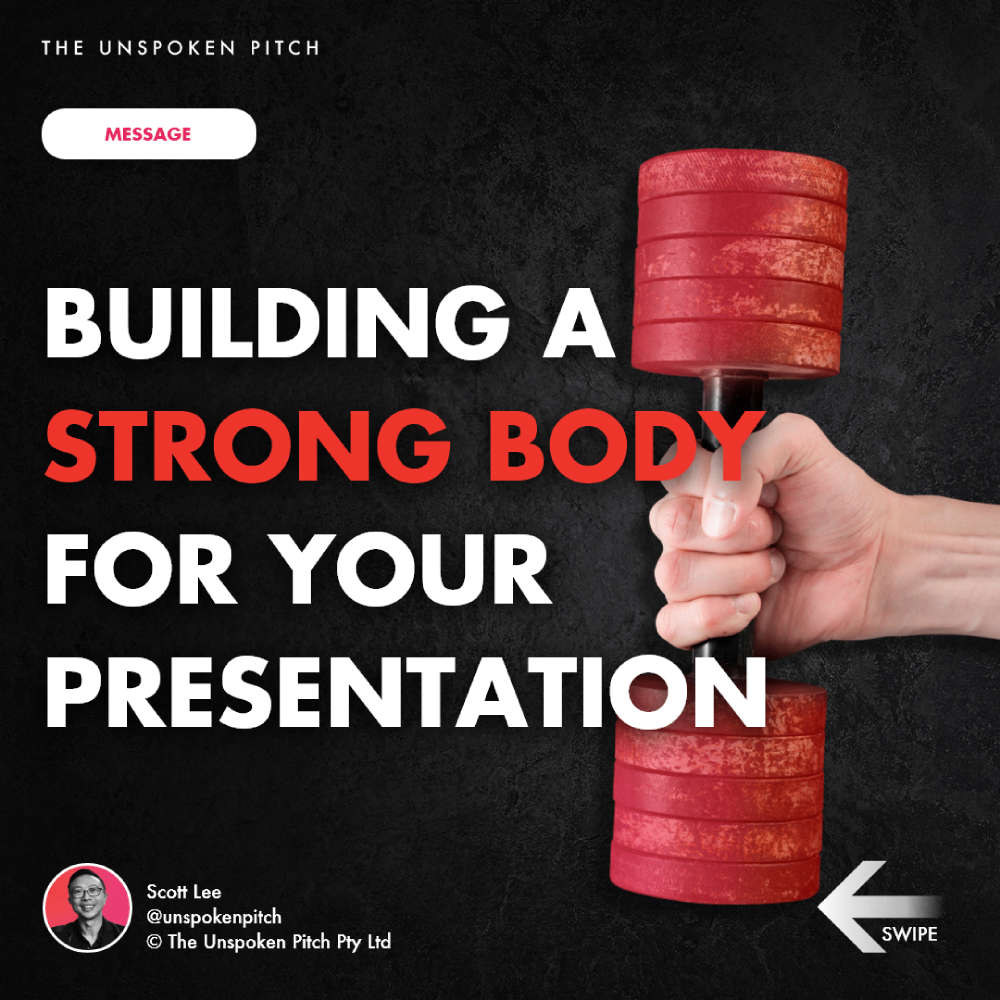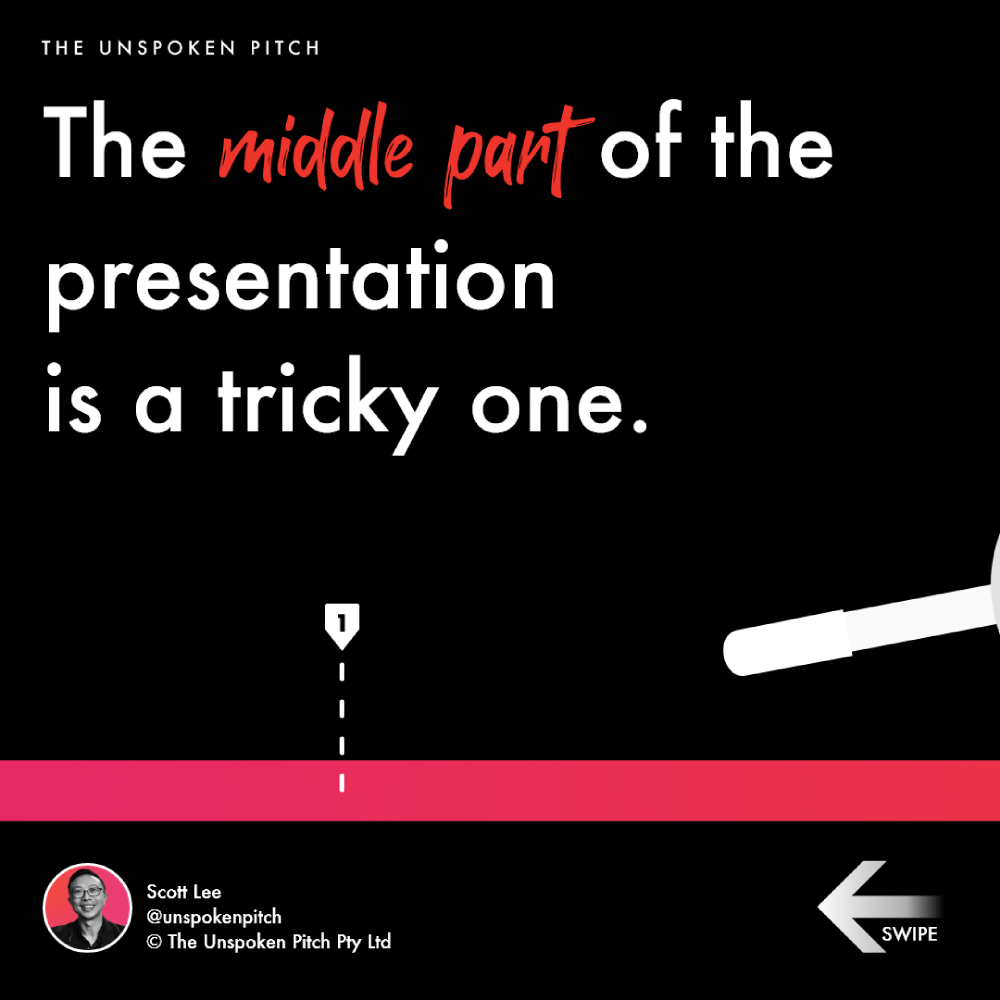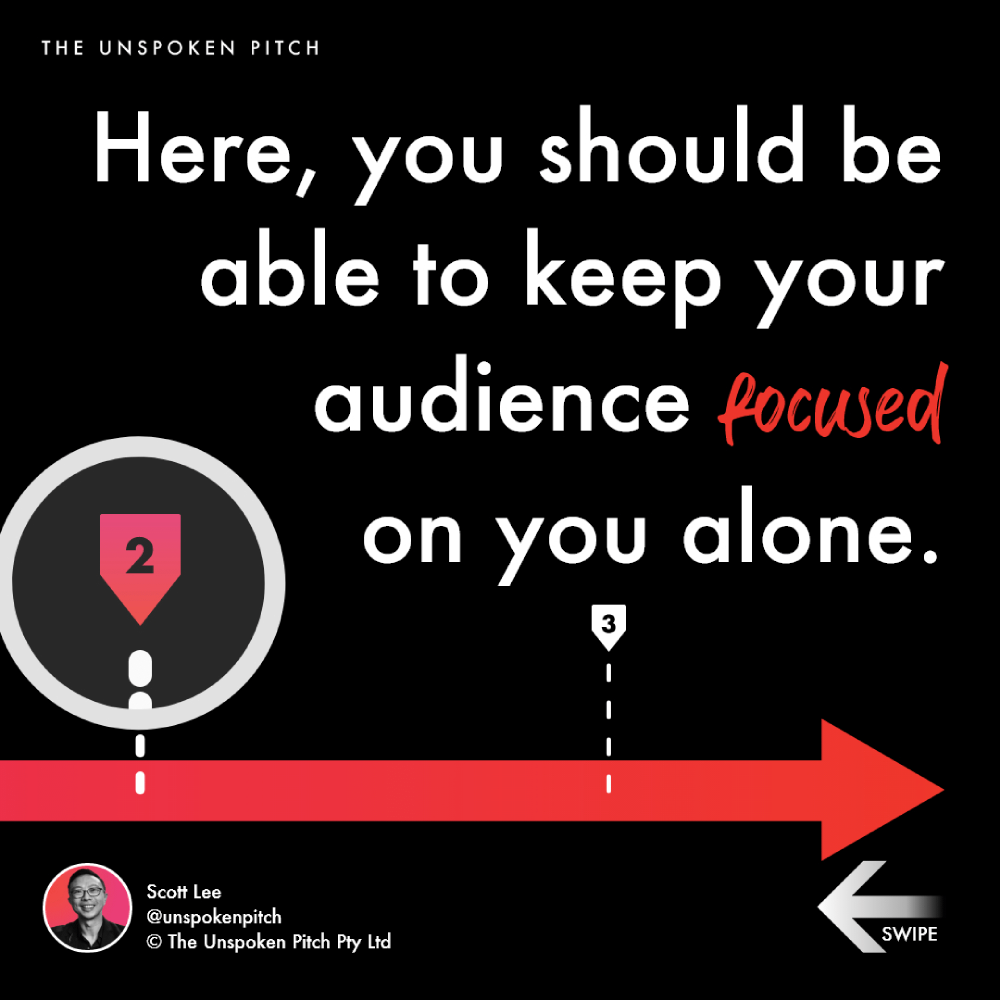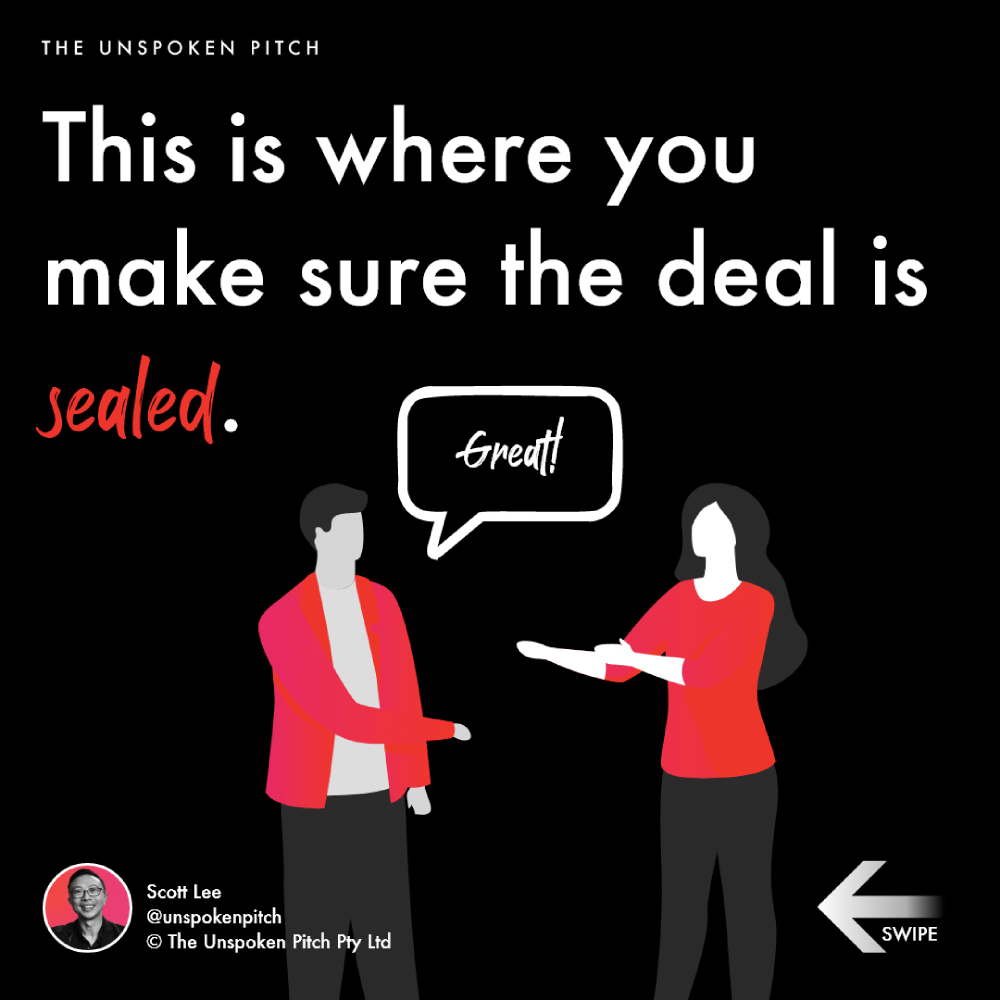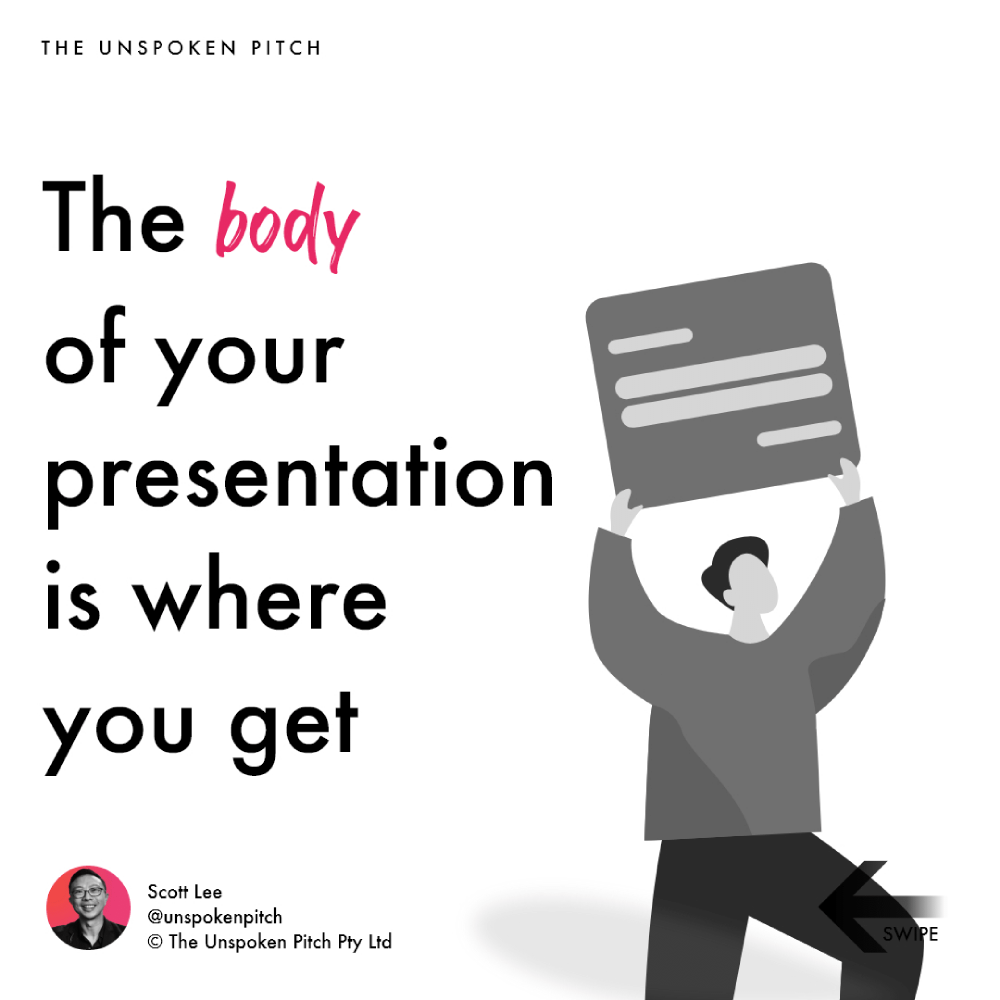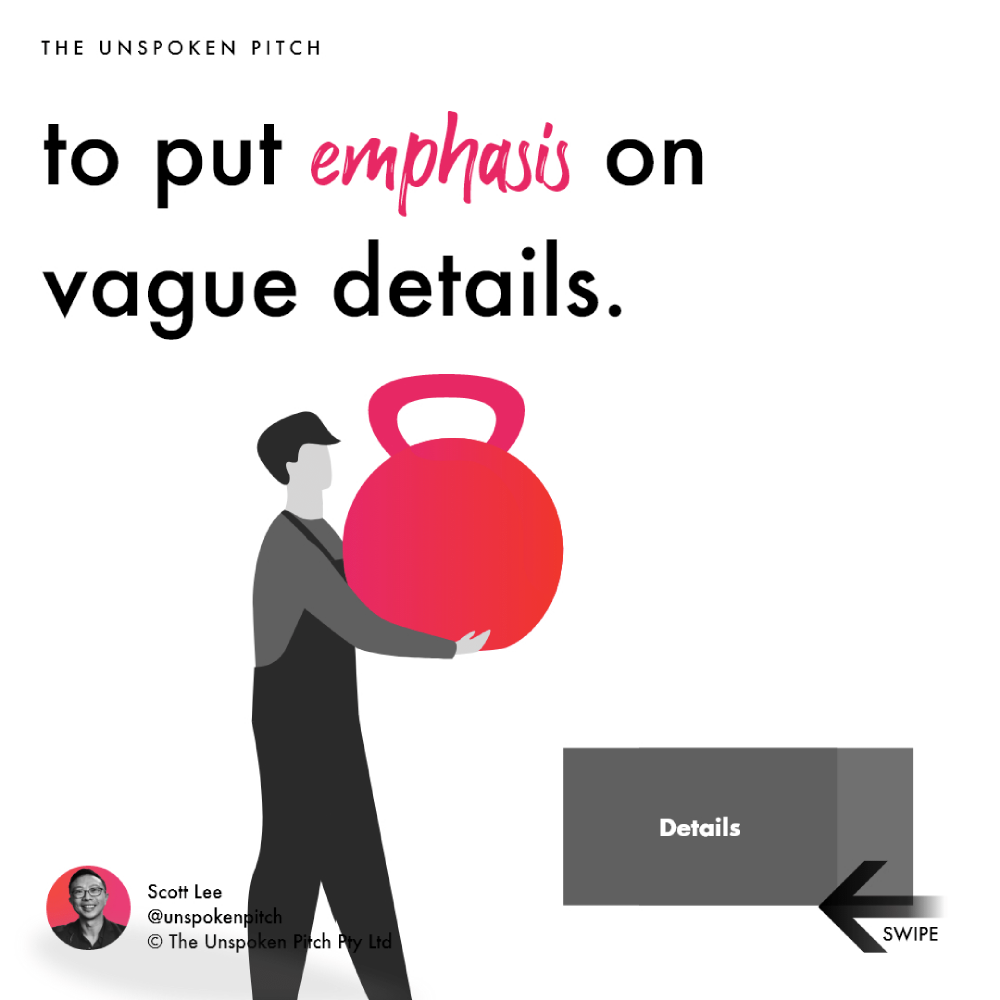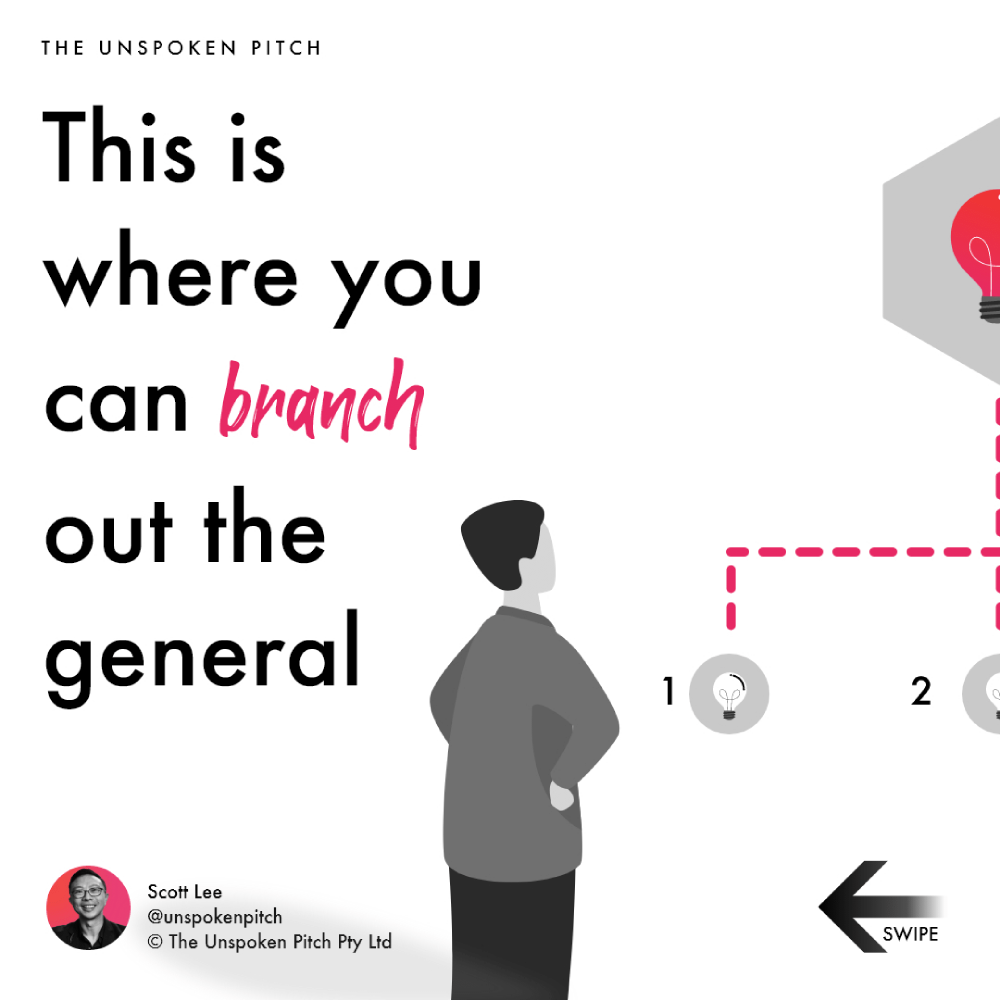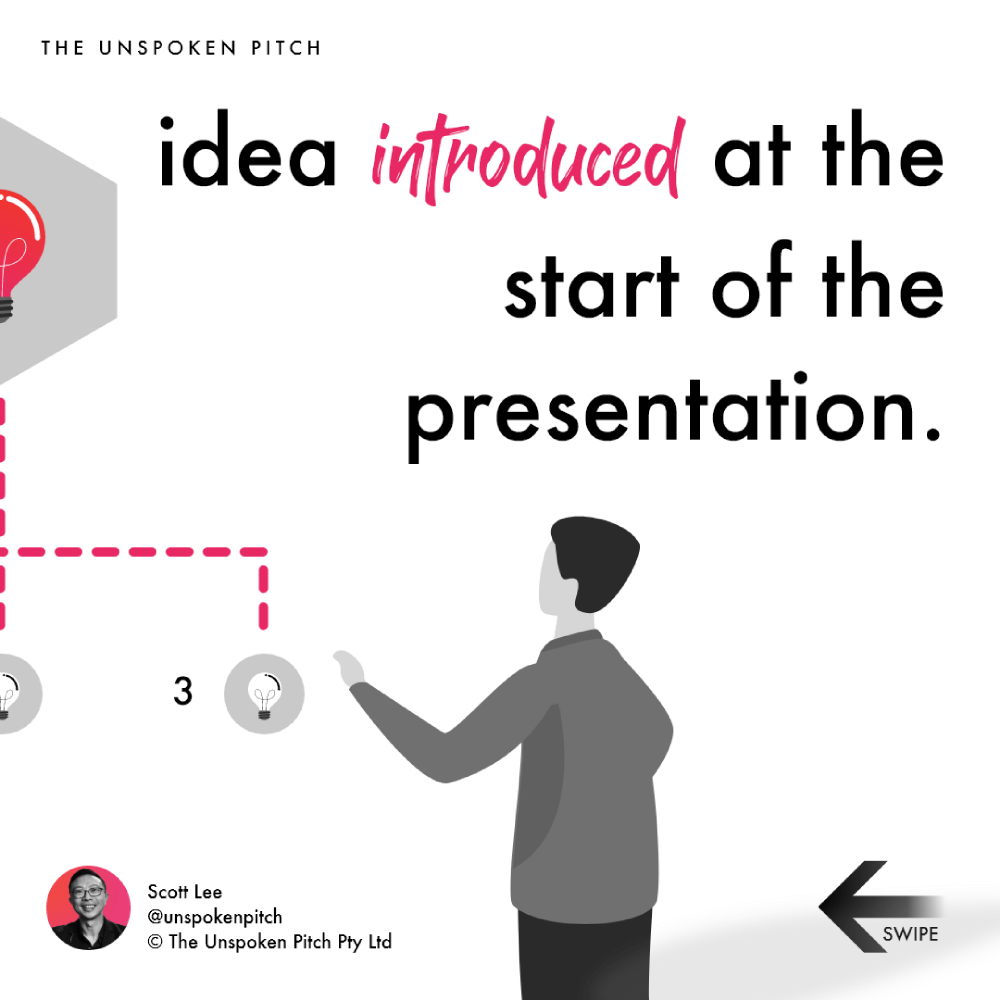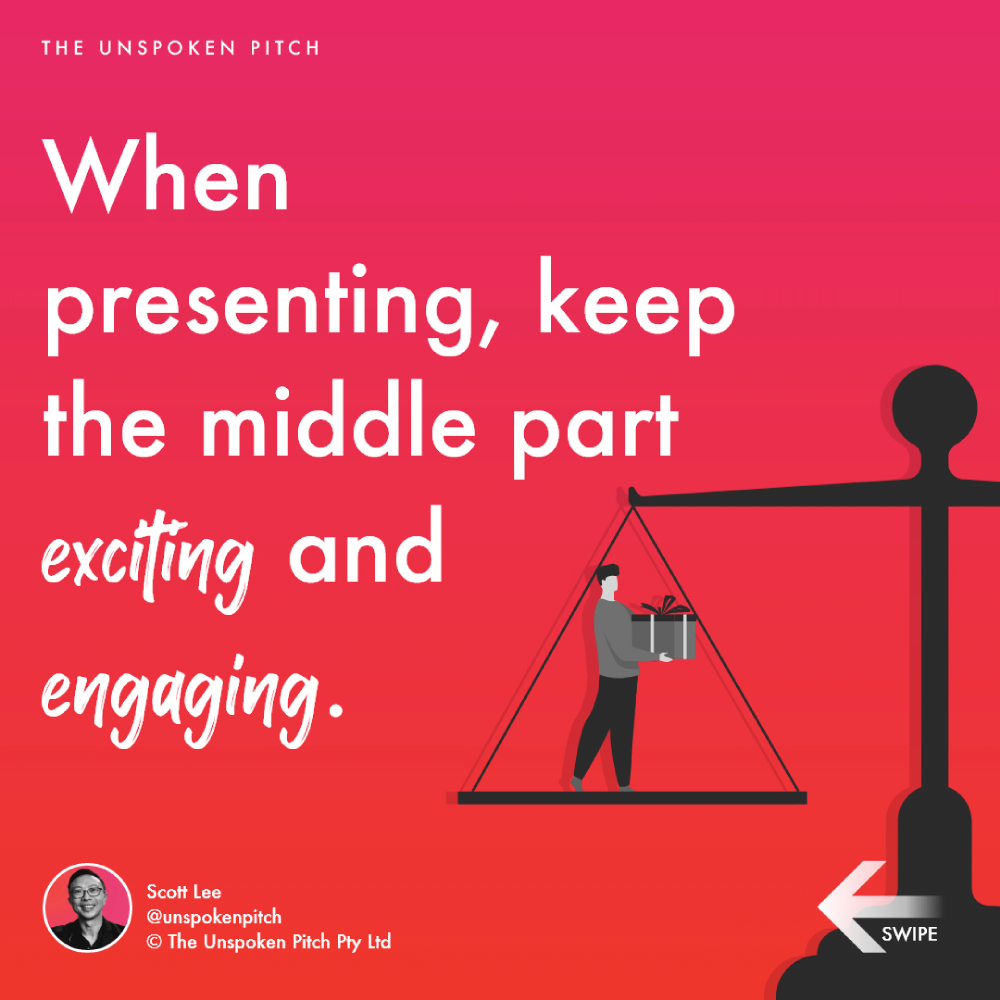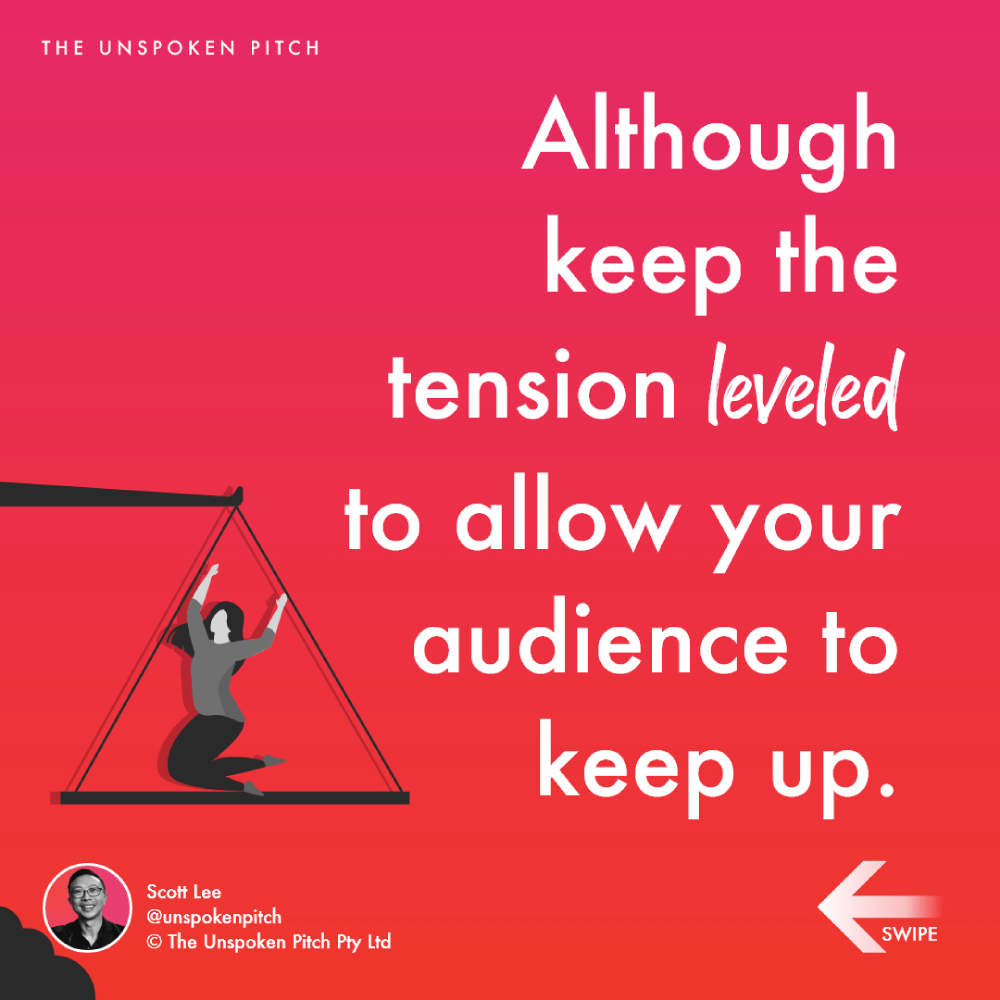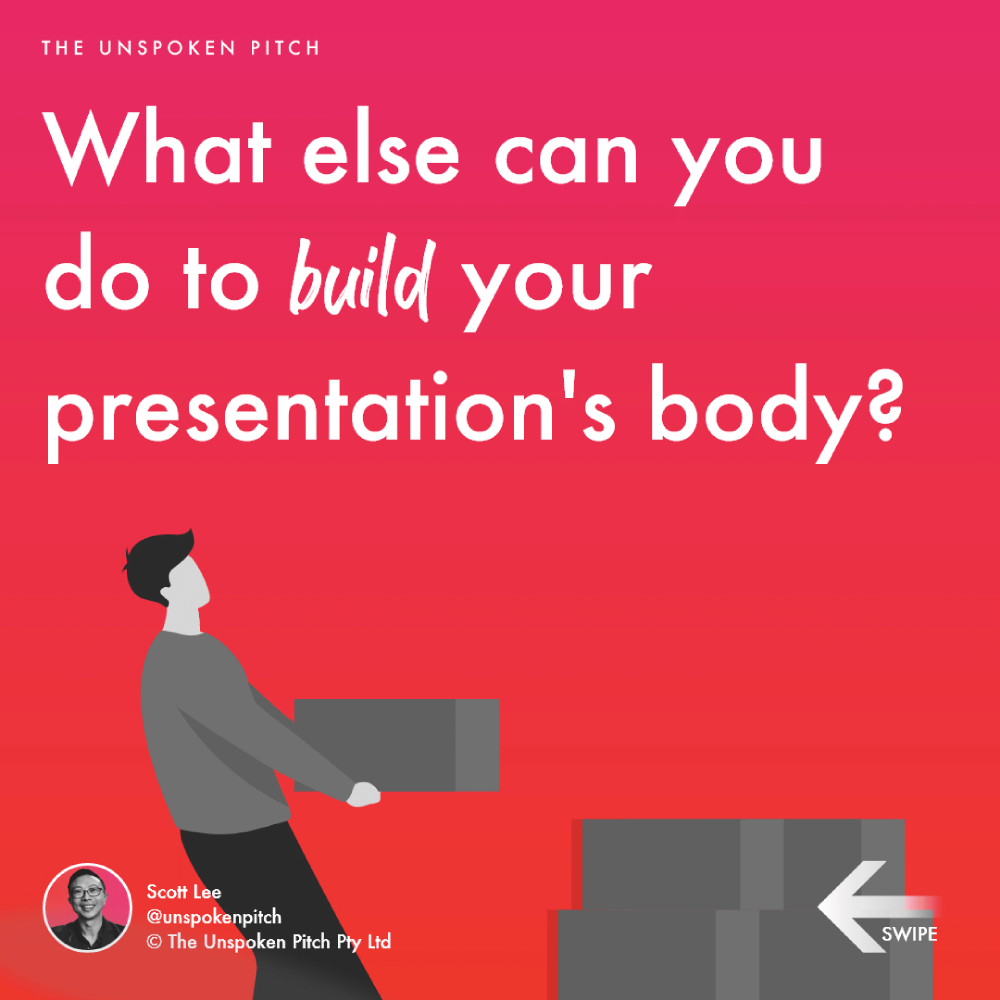 Building a Strong Body for Your Presentation
The middle part of the presentation is a tricky one.
Here, you should be able to keep your audience focused on you alone.
This is where you make sure the deal is sealed.
The body of your presentation is where you get to put emphasis on vague details.
This is where you can branch out the general idea introduced at the start of the presentation.
When presenting, keep the middle part exciting and engaging. Although keep the tension leveled to allow your audience to keep up.
What else can you do to build your presentation's body?
👉 Follow The Unspoken Pitch on the journey into selling with visual storytelling
#presentation #engagements #message