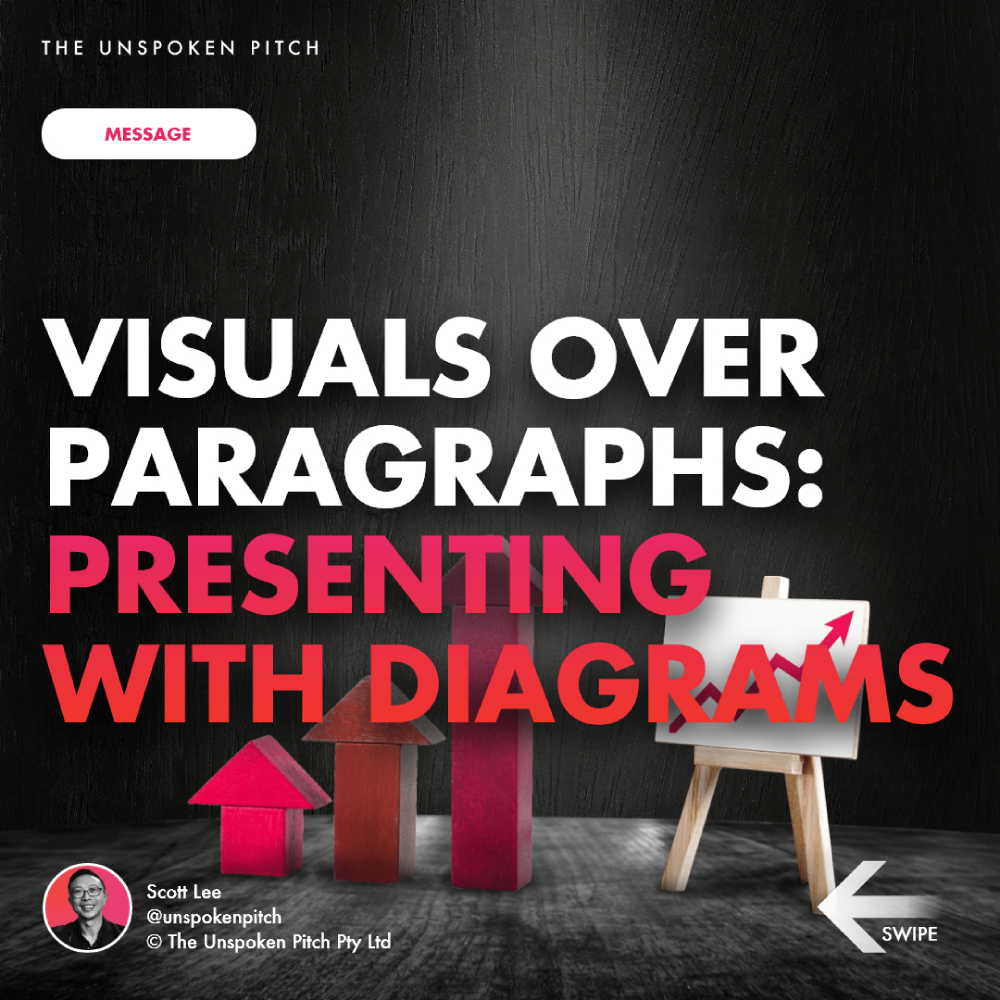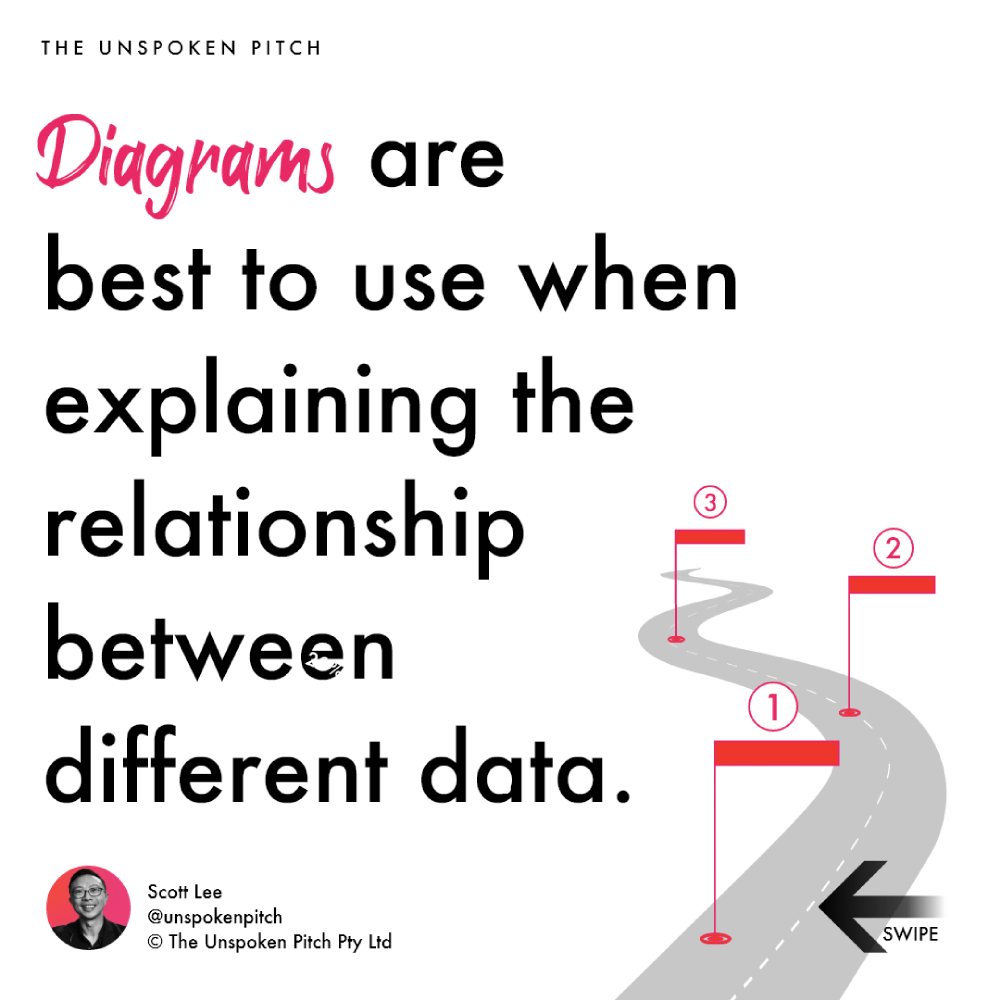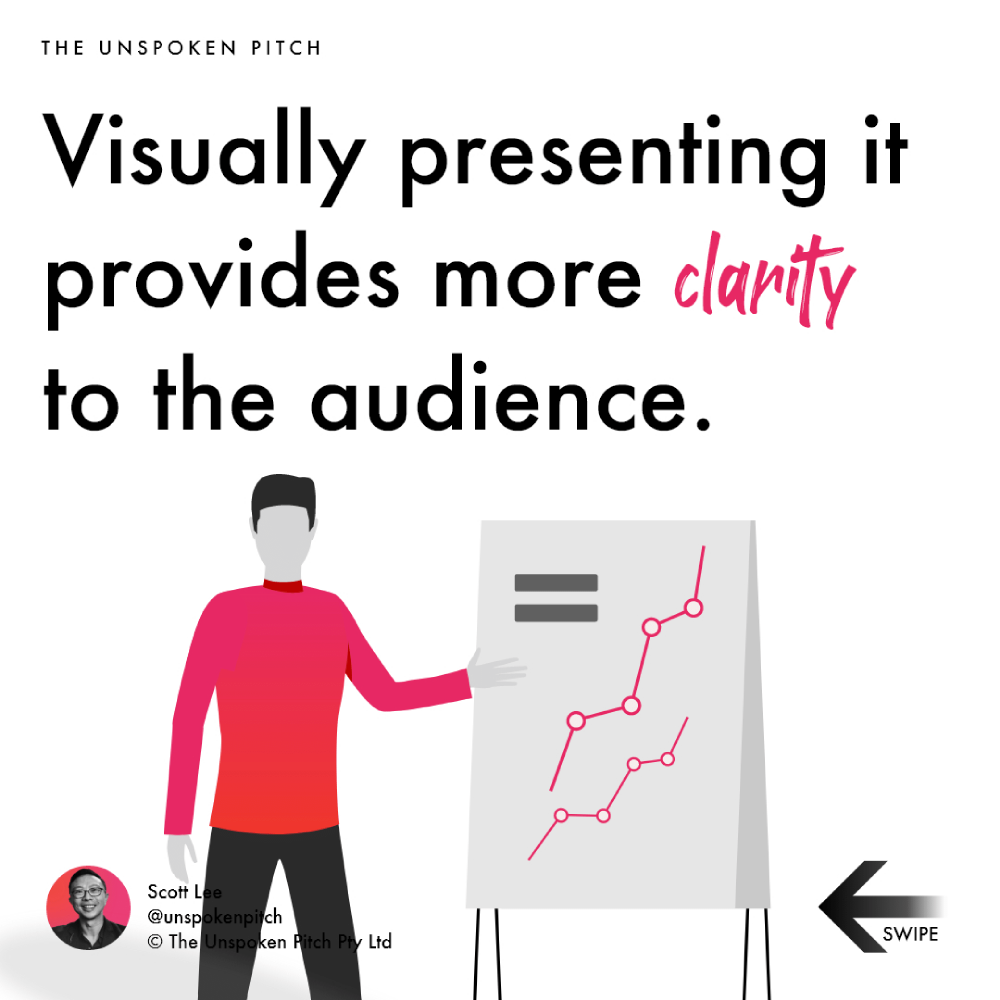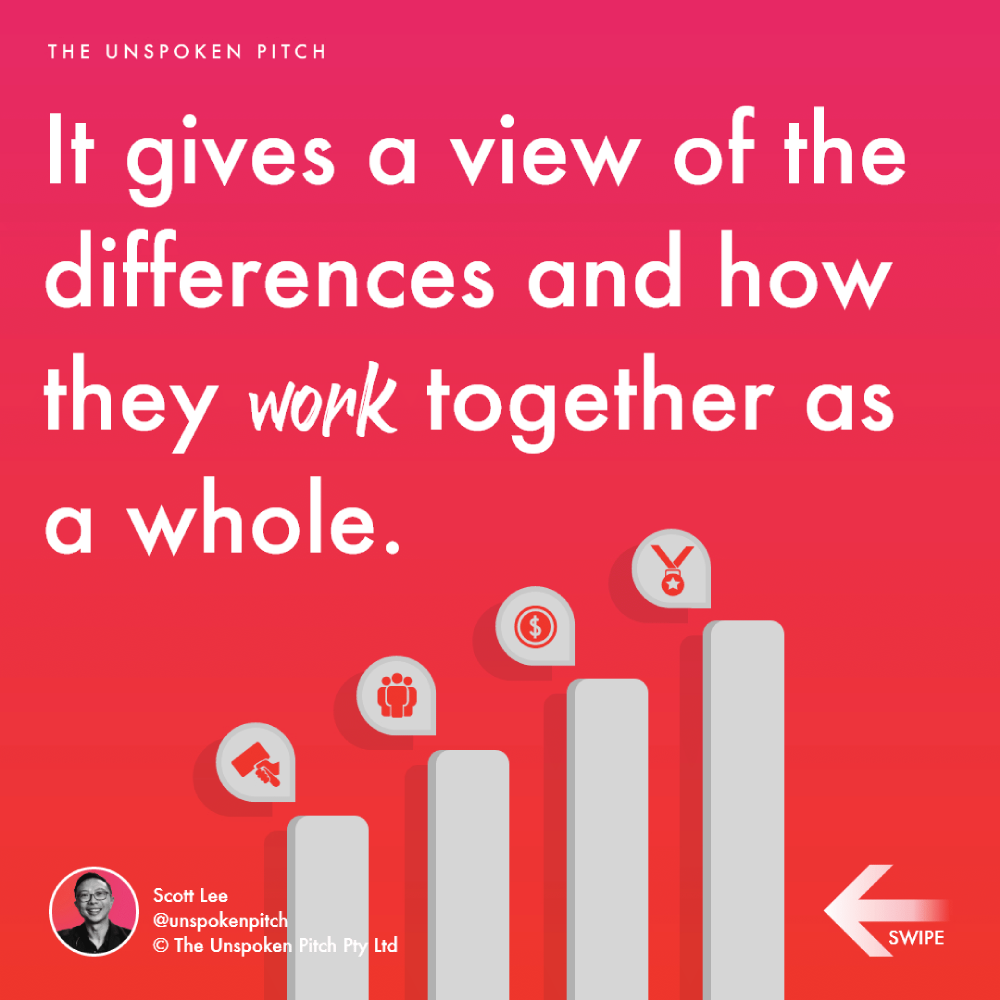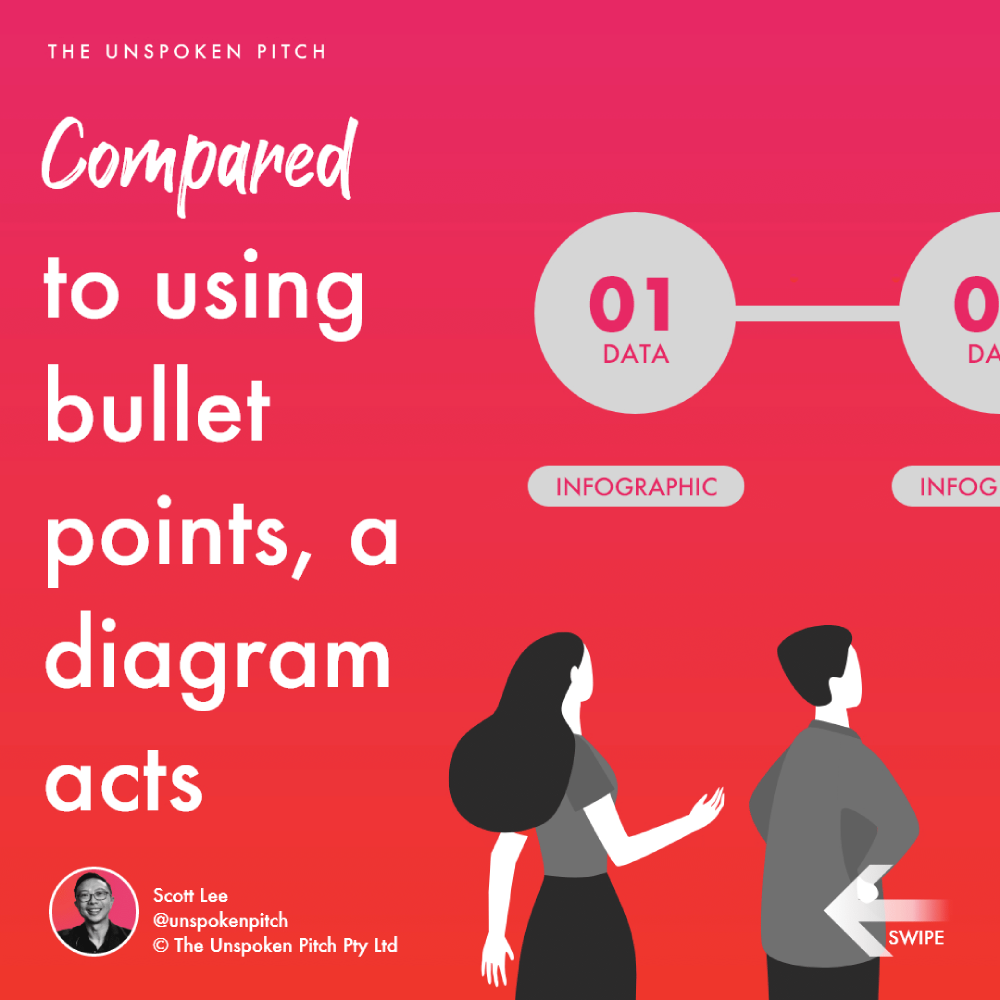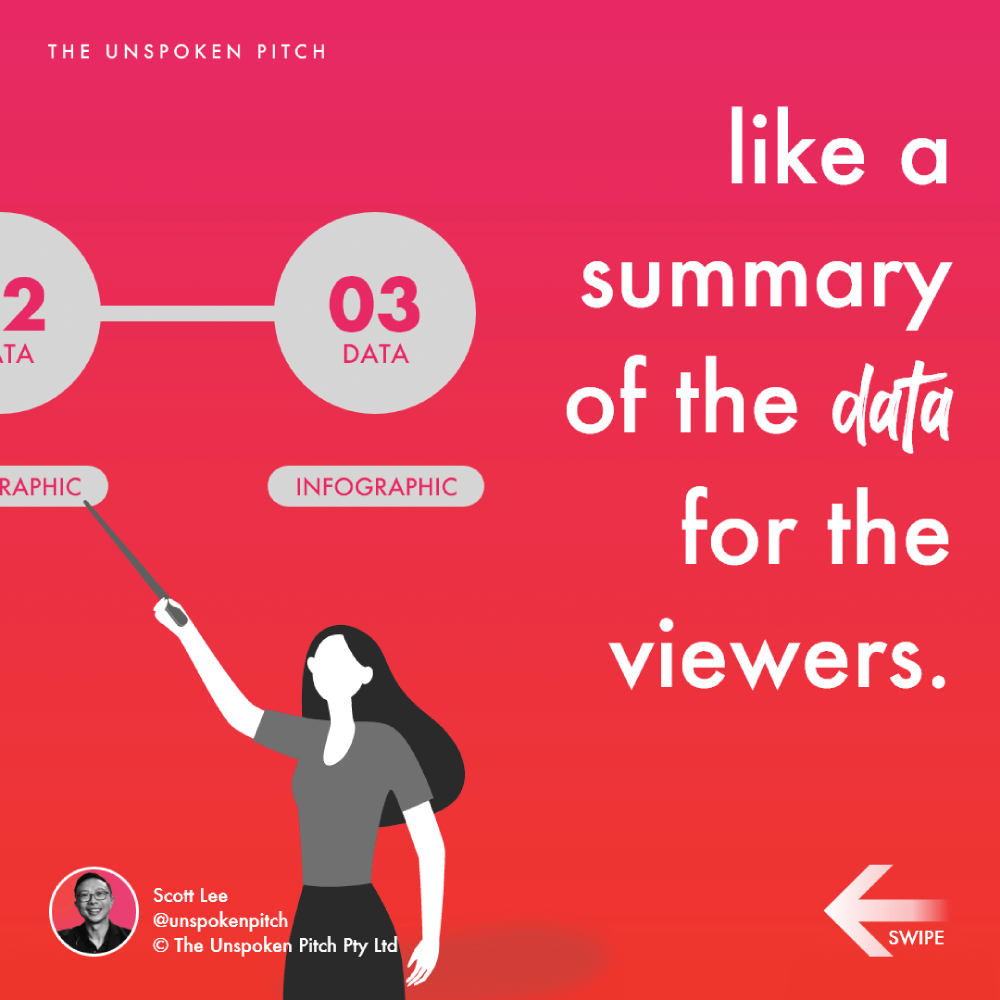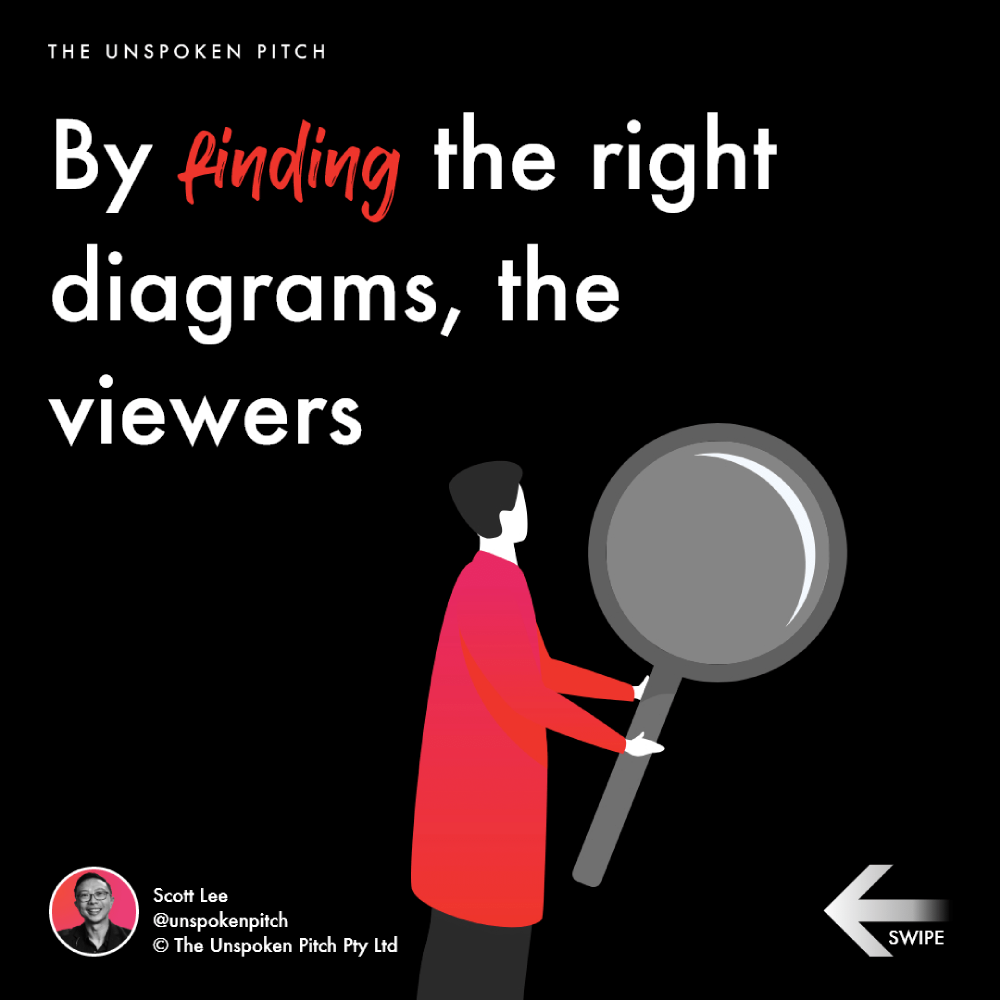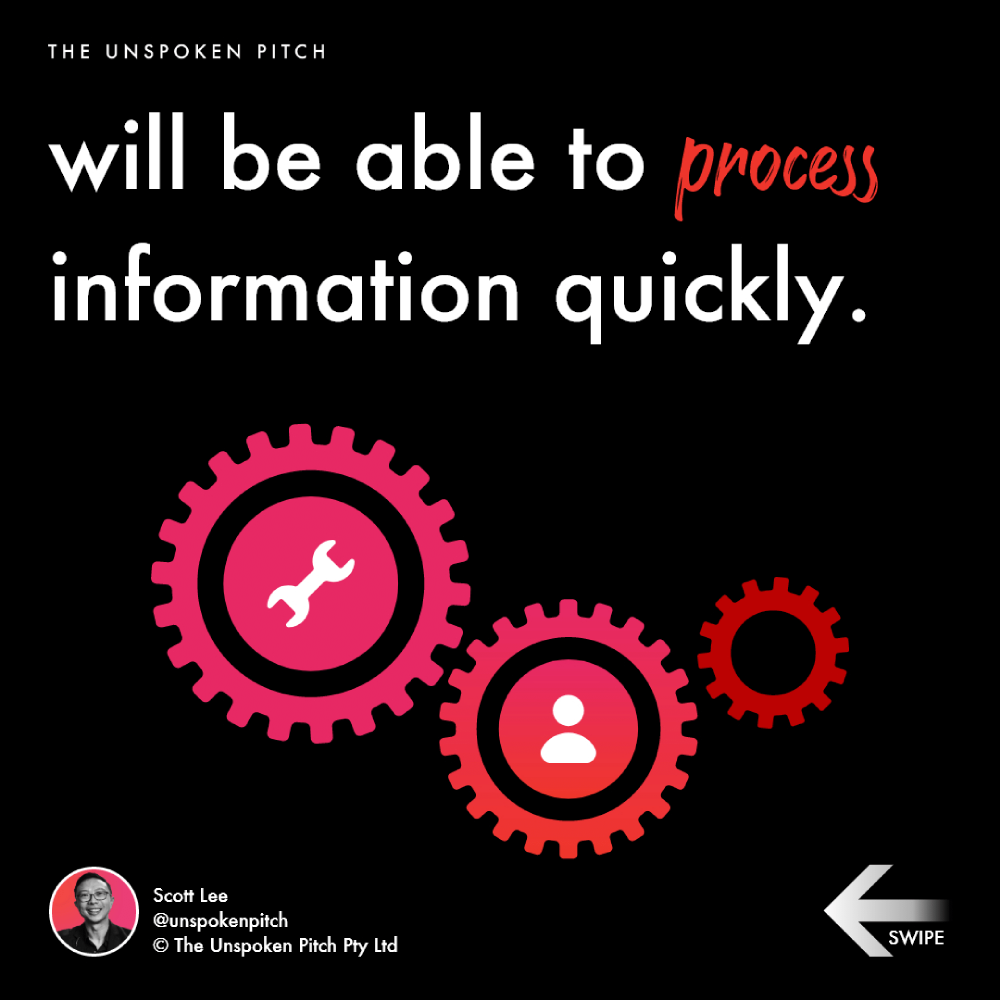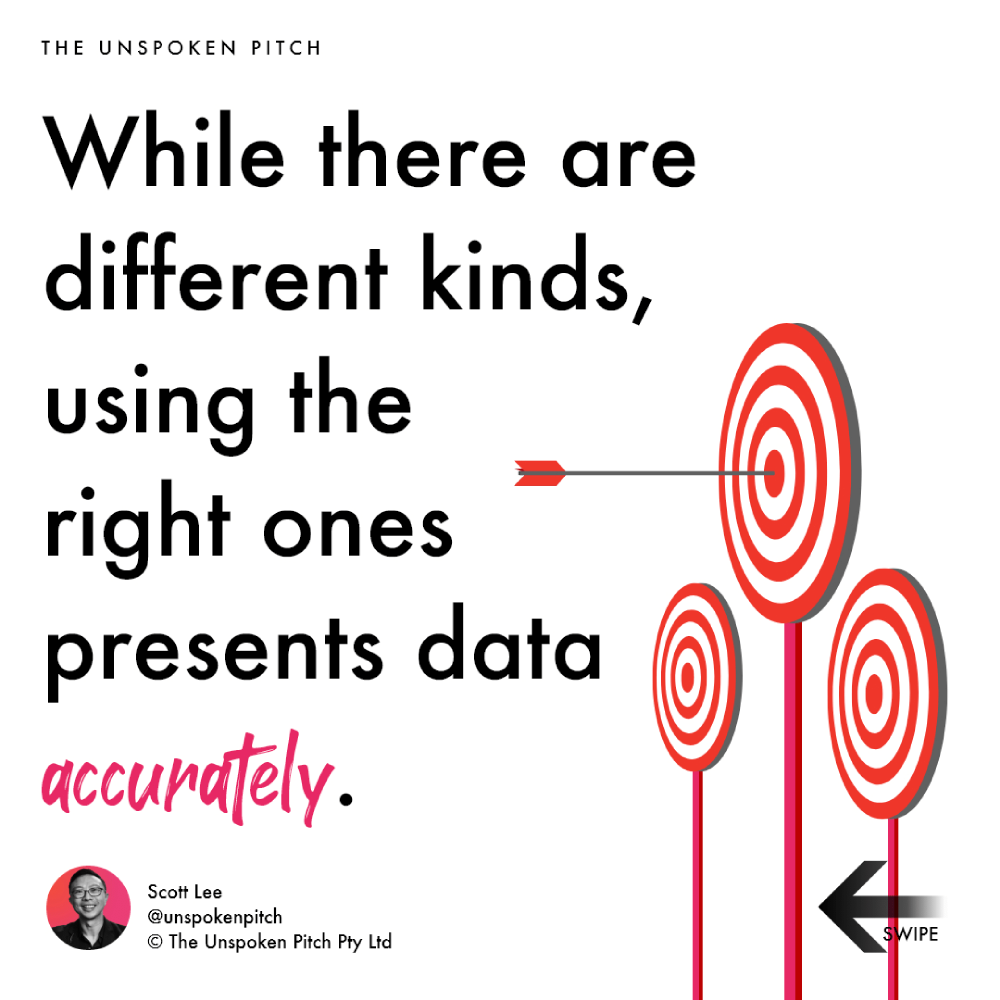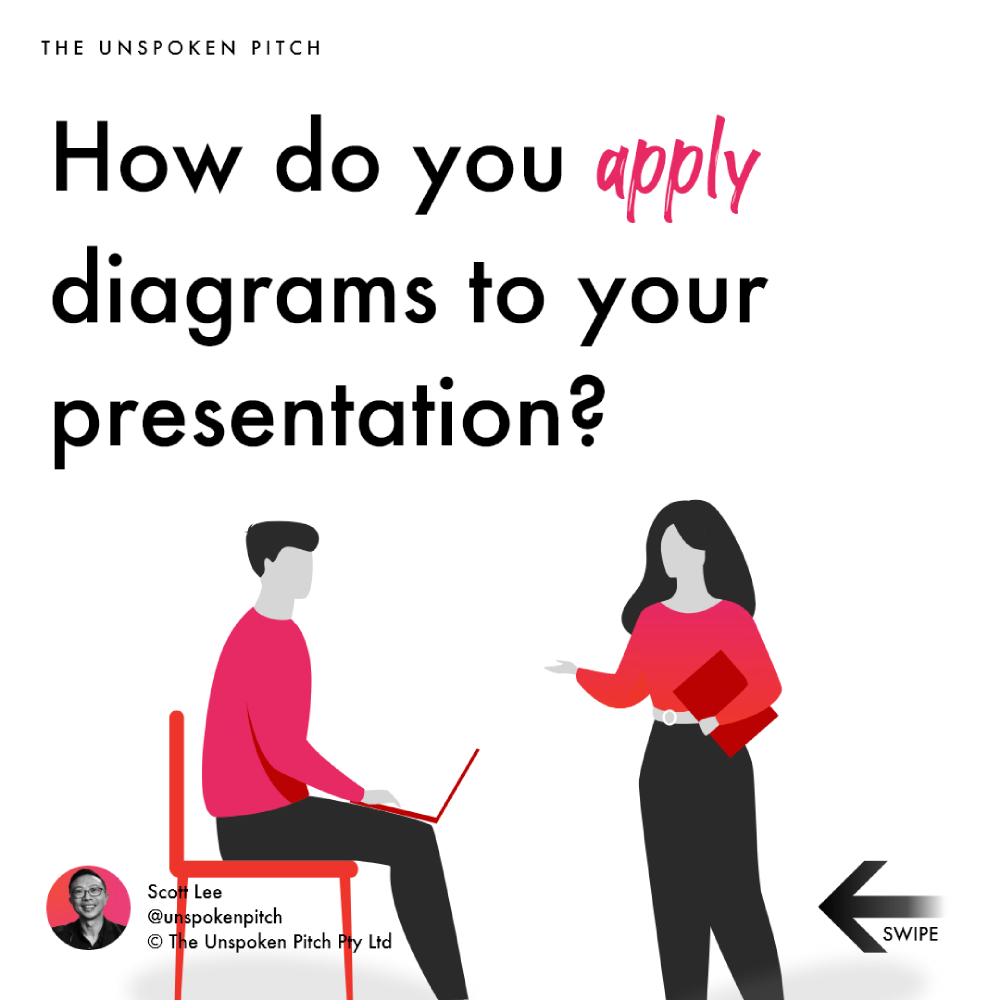 Visuals Over Paragraphs: Presenting with Diagrams
Diagrams are best to use when explaining the relationship between different data.
Visually presenting it provides more clarity to the audience.
It gives a view of the differences and how they work together as a whole.
Compared to using bullet points, a diagram acts as a summary of the data for the viewers.
By finding the right diagrams, the viewers will be able to process information quickly.
While there are different kinds, using the right ones presents data accurately.
How do you apply diagrams to your presentation?
? Follow The Unspoken Pitch on the journey into selling with visual storytelling
#diagram #clarity #visualization