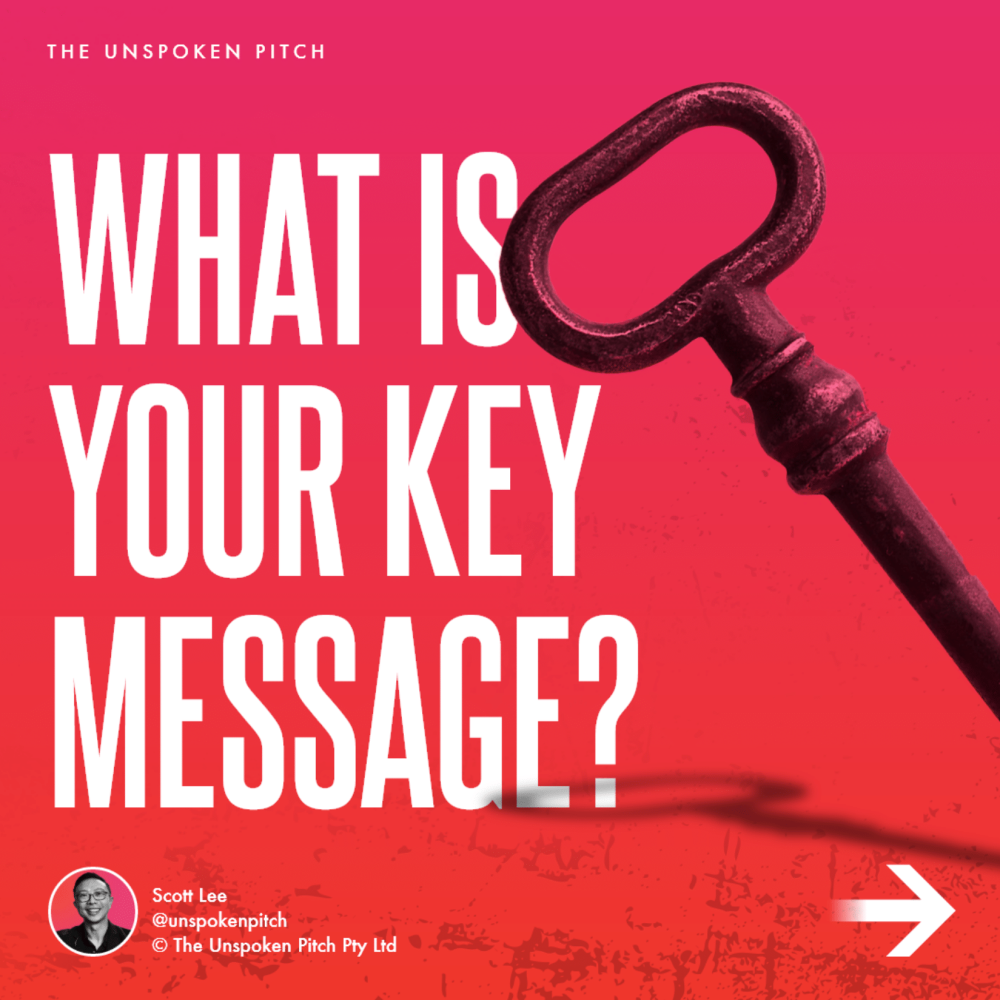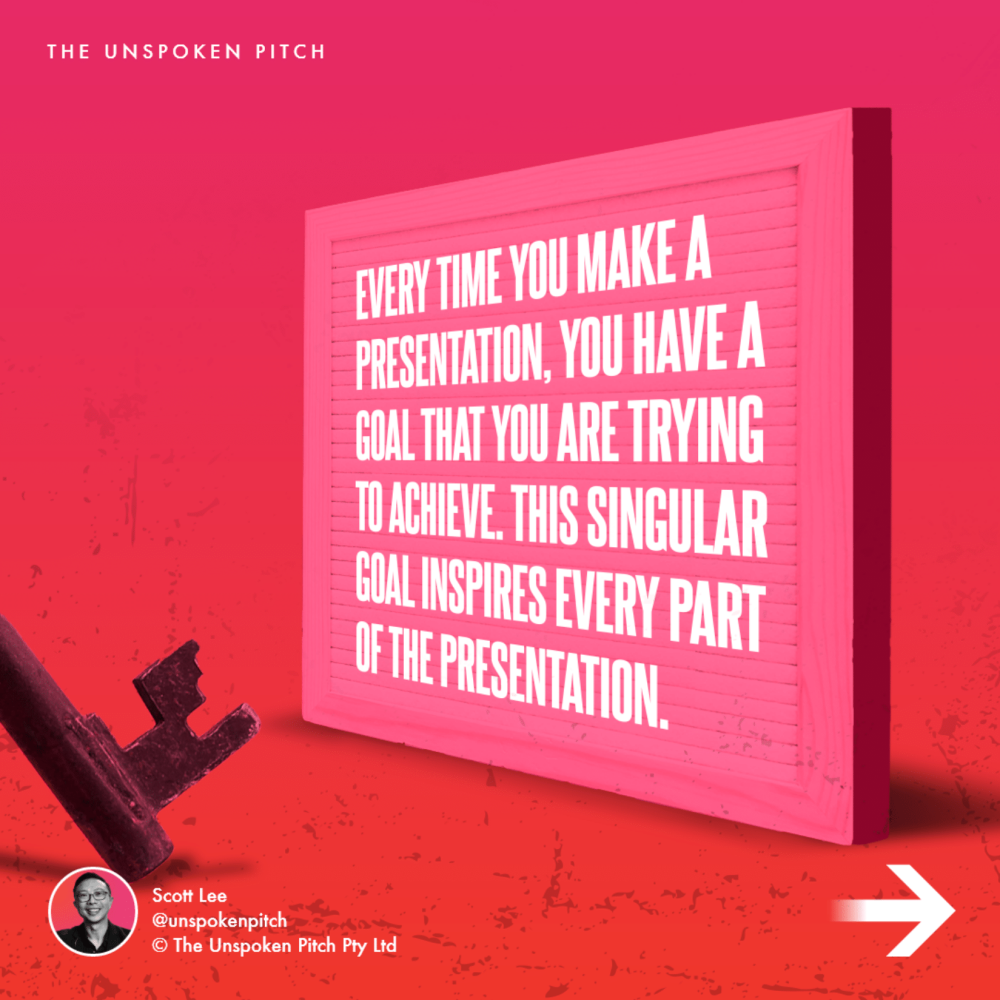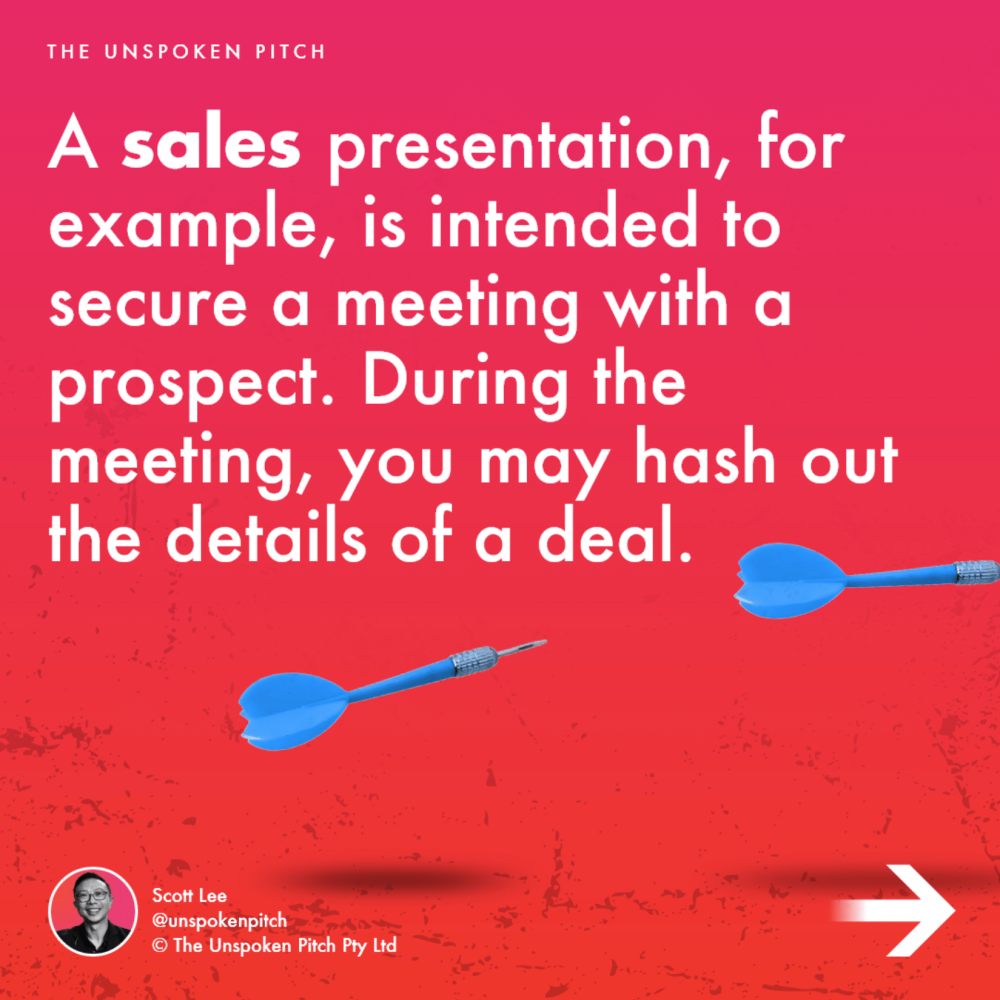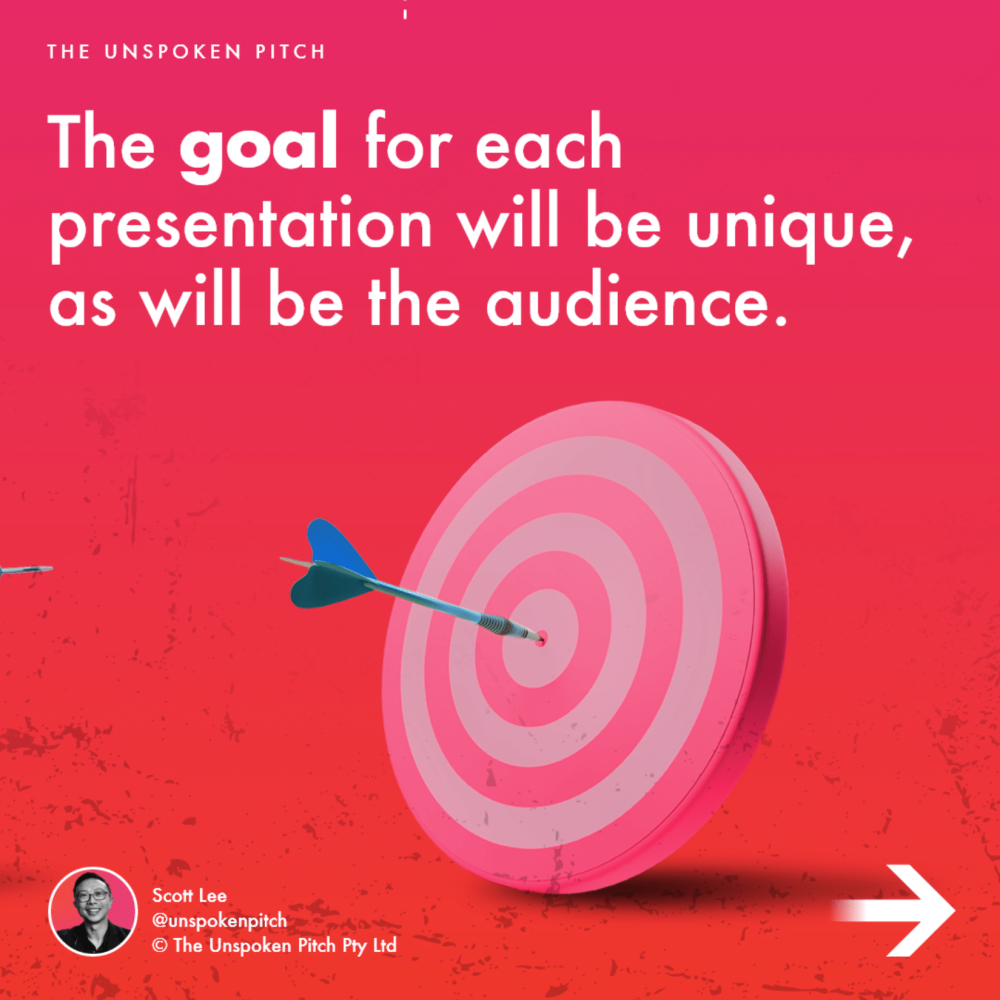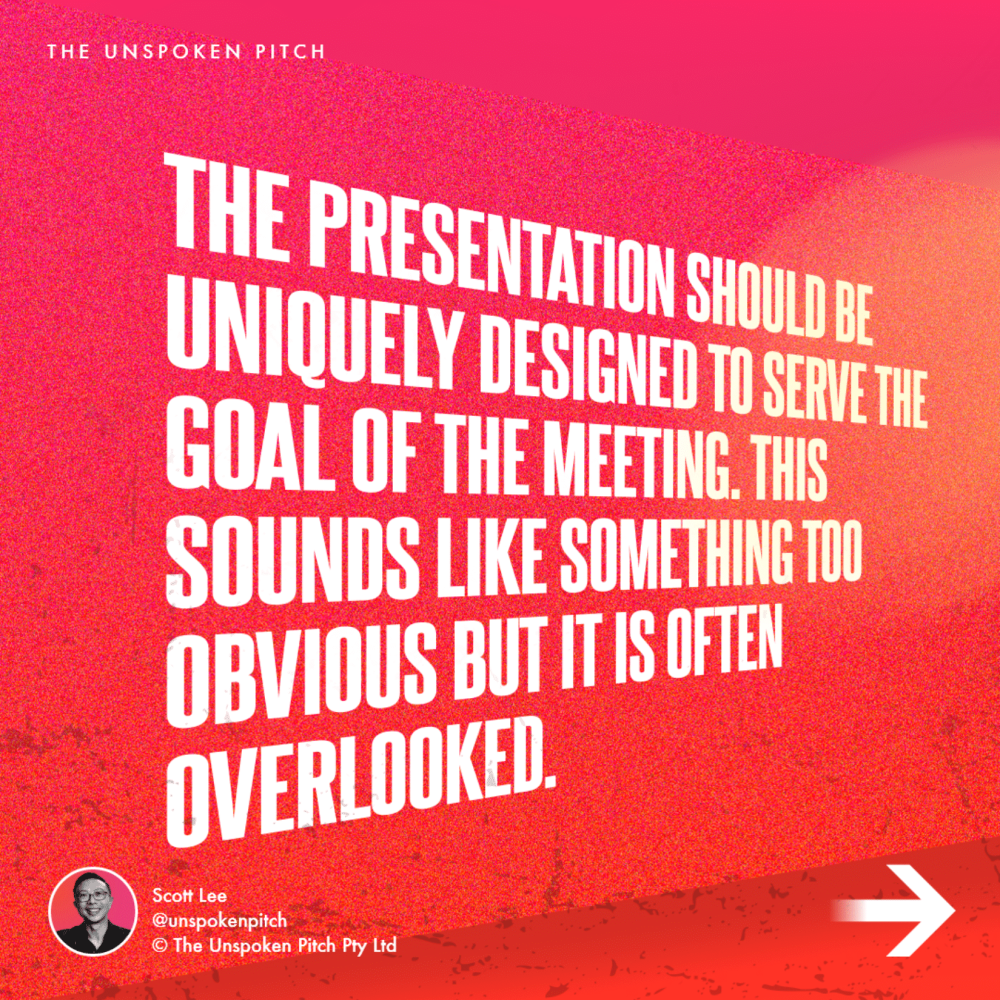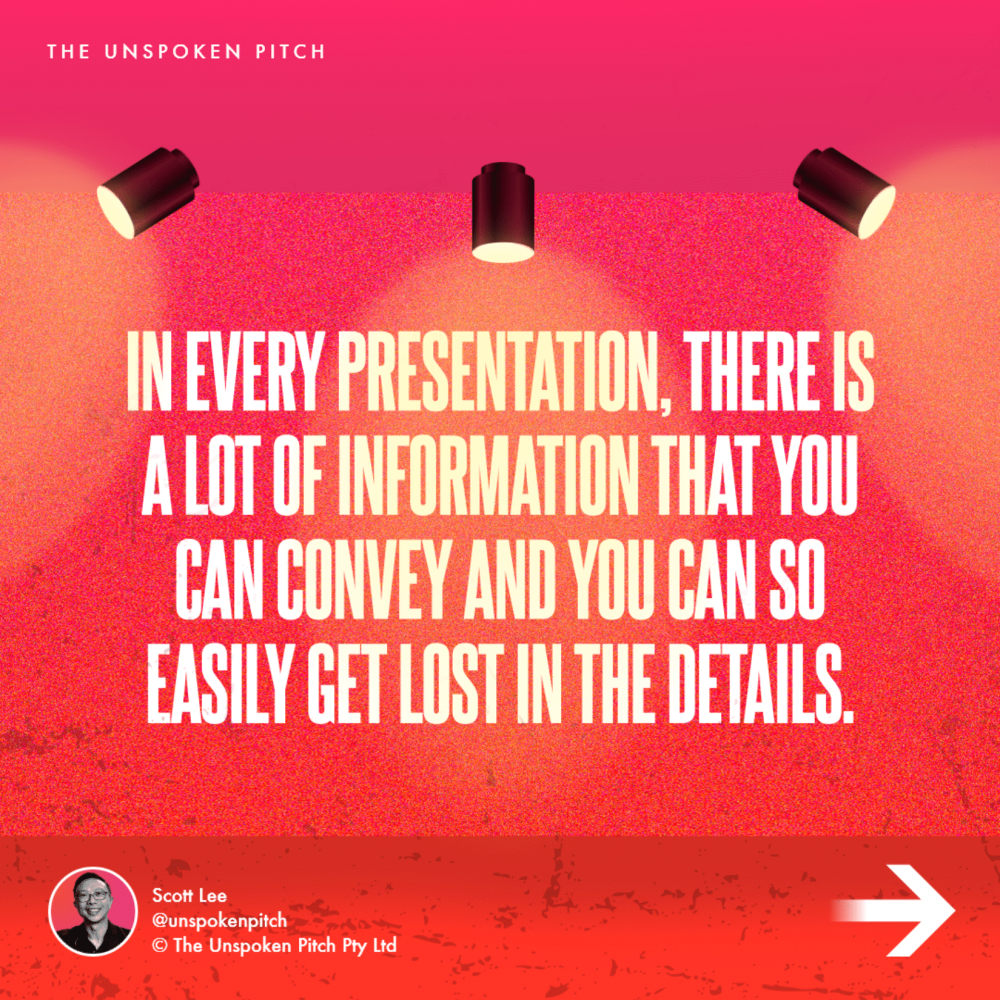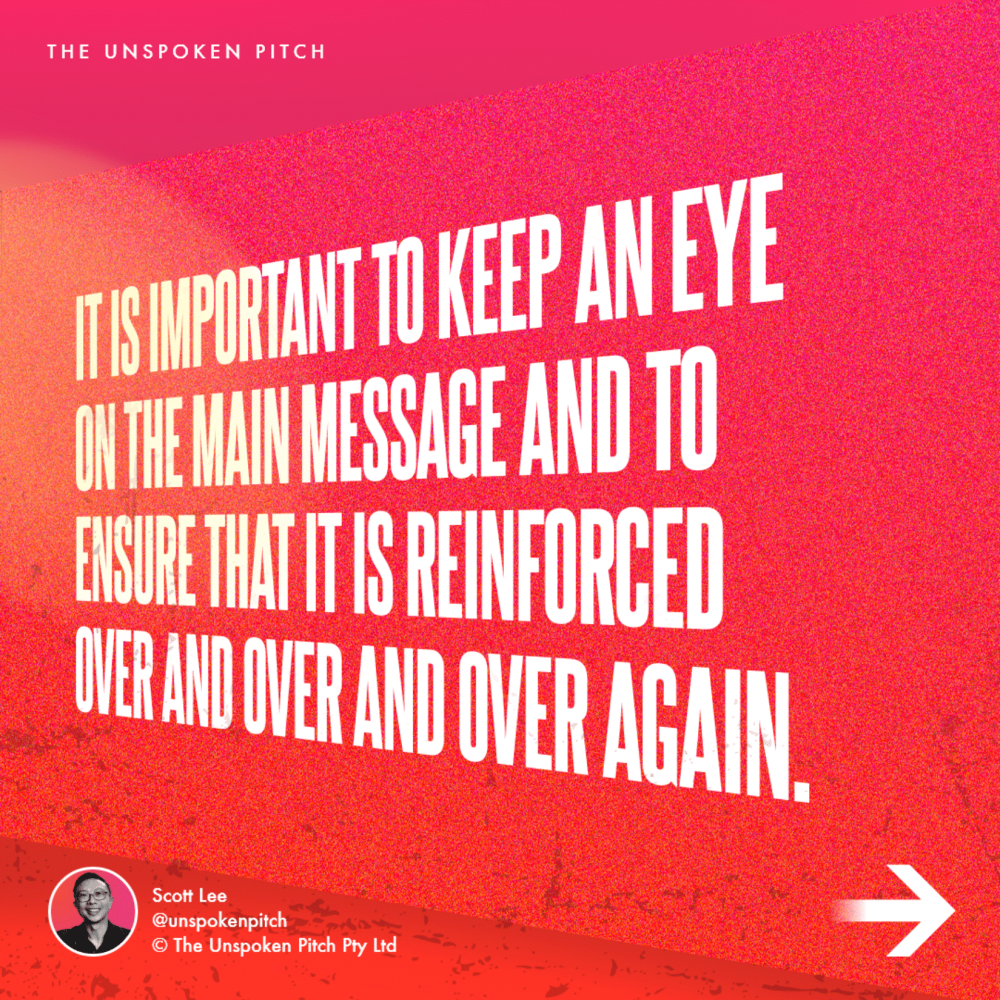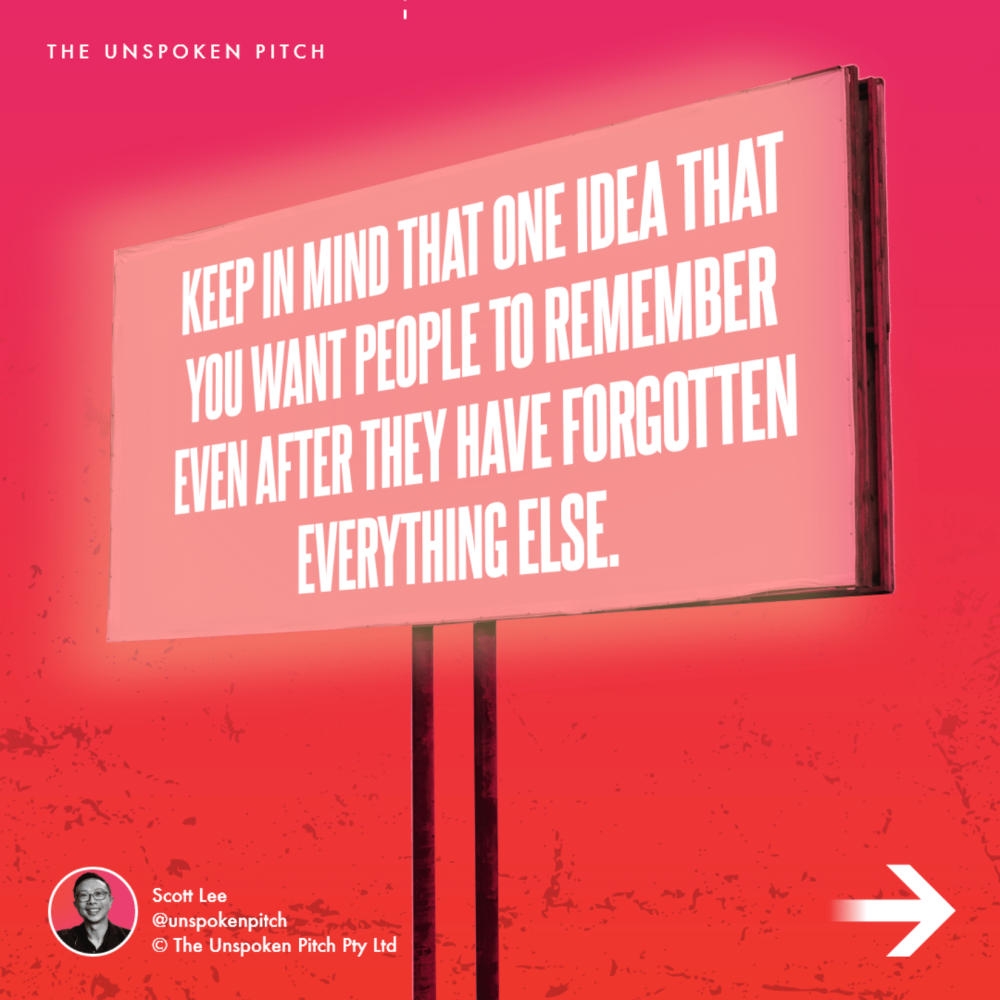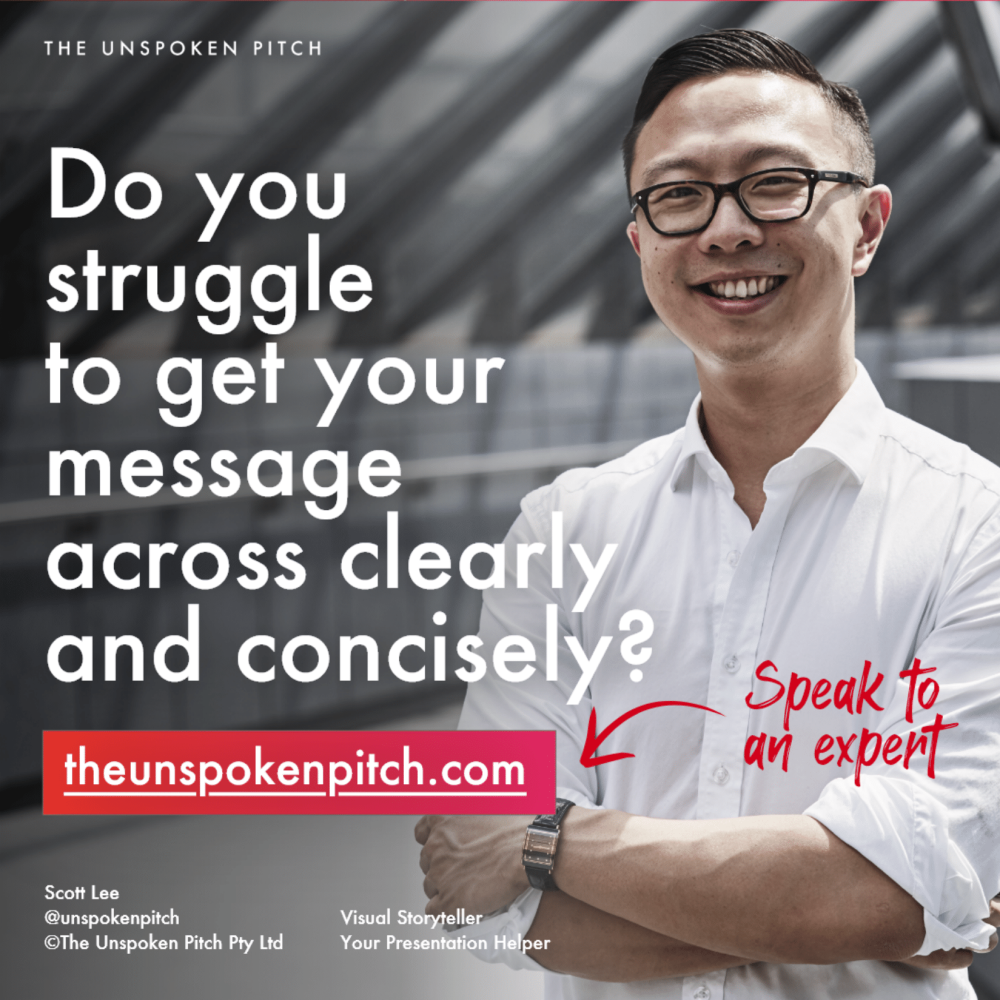 What is your Key Message?
Every time you make a presentation, you have a goal that you are trying to achieve. This singular goal inspires every part of the presentation.
A sales presentation, for example, is intended to secure a meeting with a prospect. During the meeting, you may hash out the details of a deal.
The goal for each presentation will be unique, as will be the audience.
The presentation should be uniquely designed to serve the goal of the meeting. This sounds like something too obvious but it is often overlooked.
In every presentation, there is a lot of information that you can convey and you can so easily get lost in the details.
It is important to keep an eye on the main message and to ensure that it is reinforced over and over and over again.
Keep in mind that one idea that you want people to remember even after they have forgotten everything else.
? Follow The Unspoken Pitch on the journey into selling with visual storytelling
#business #ideas #content #visual #storyteller #selling