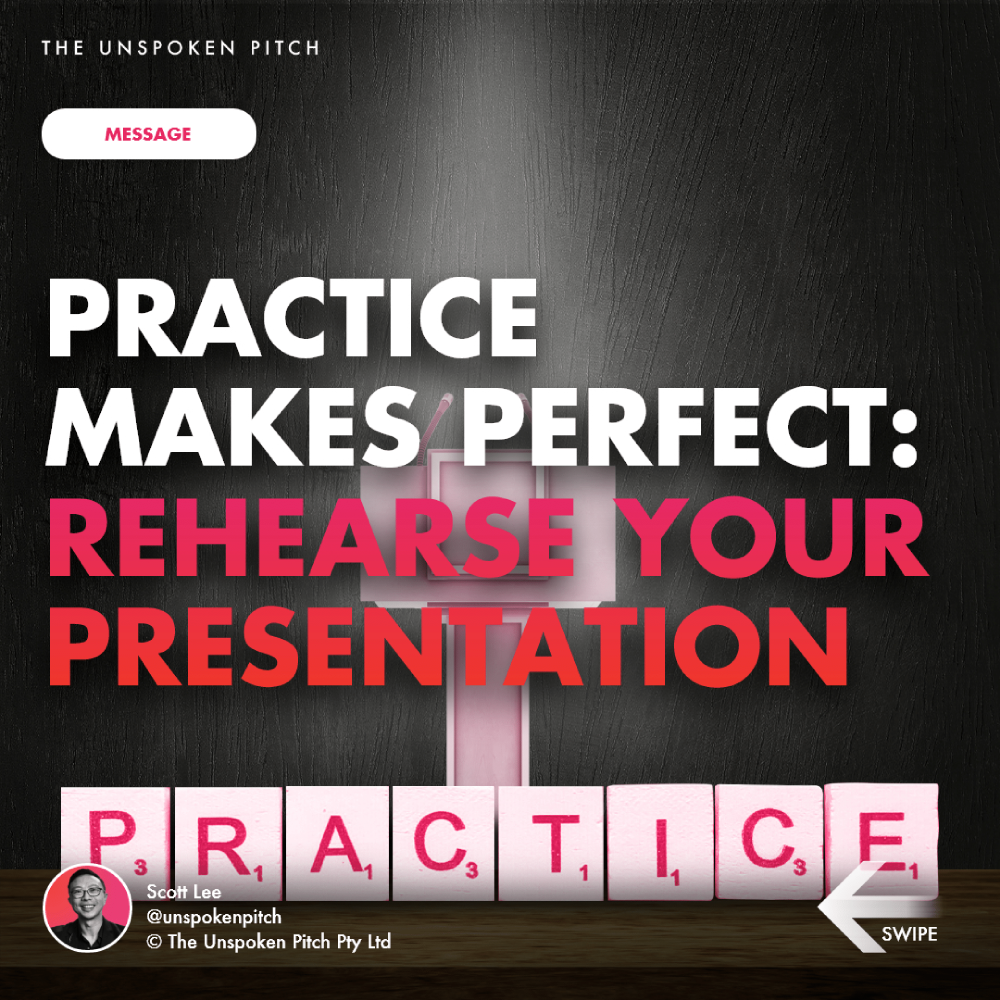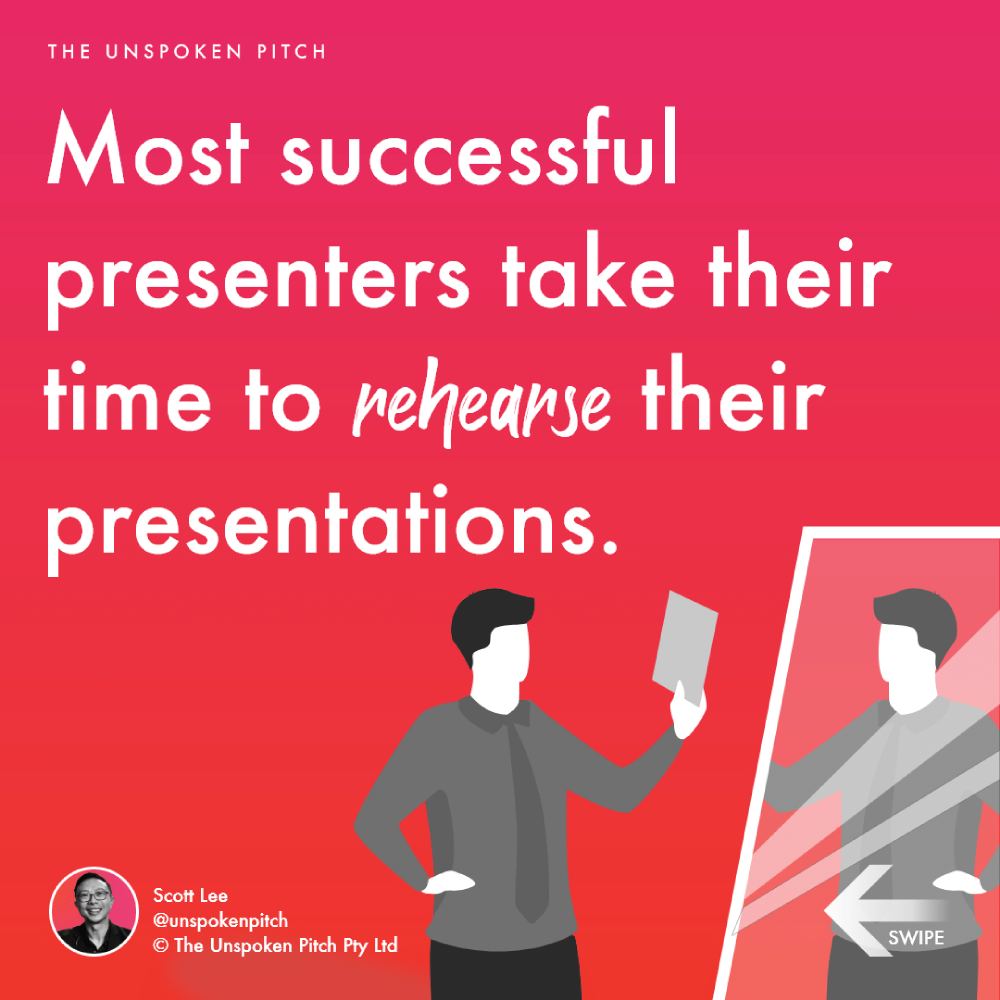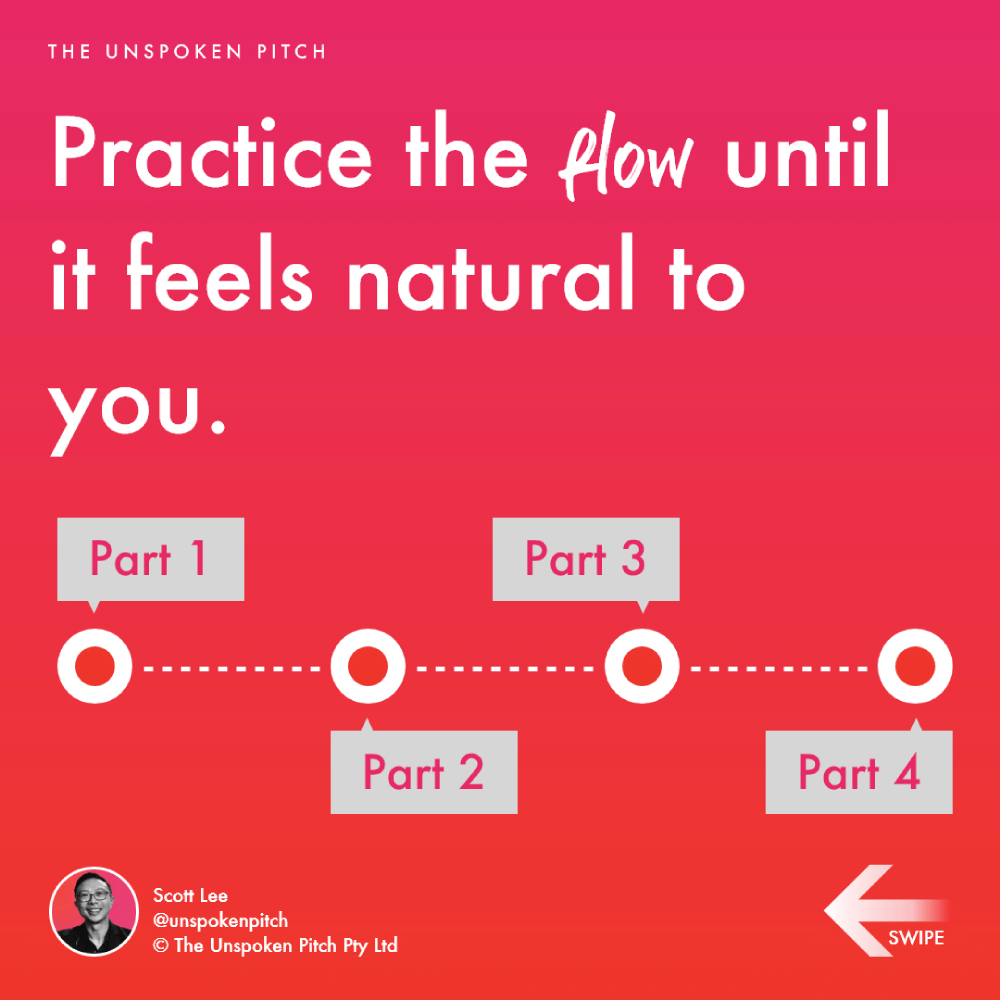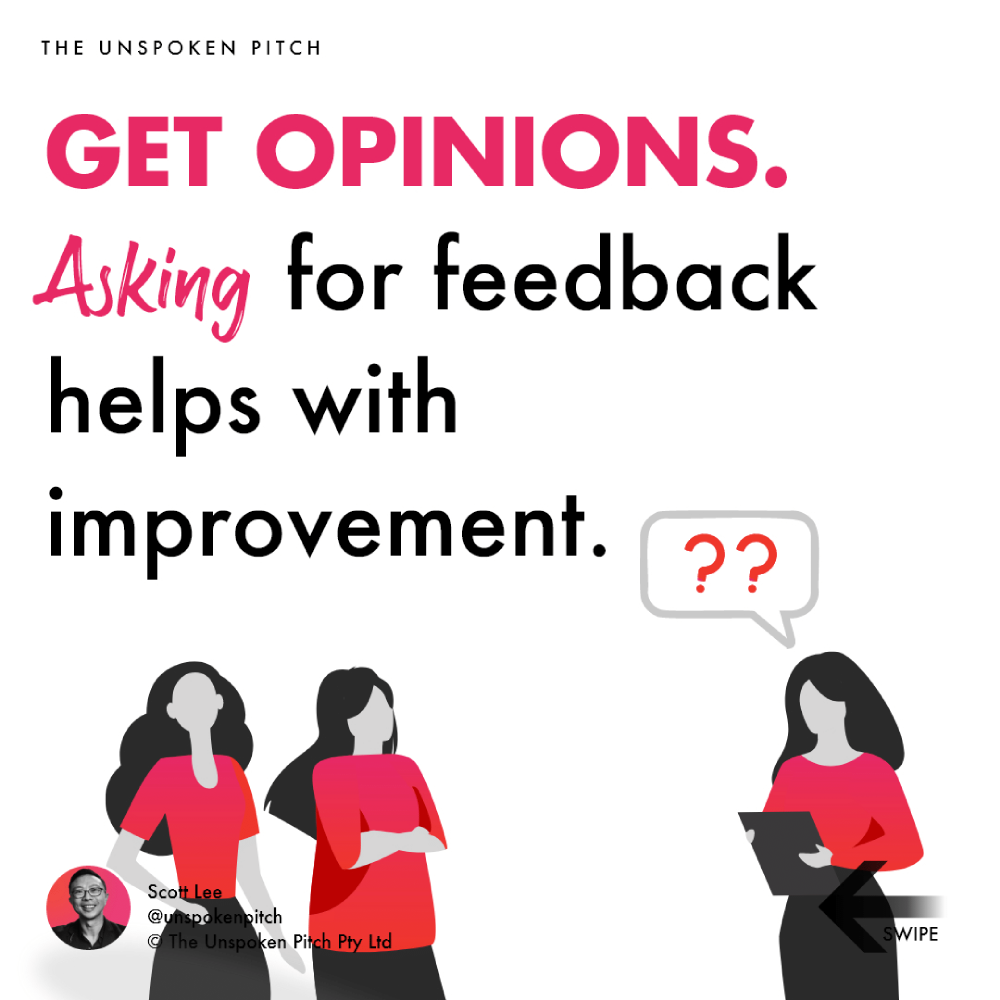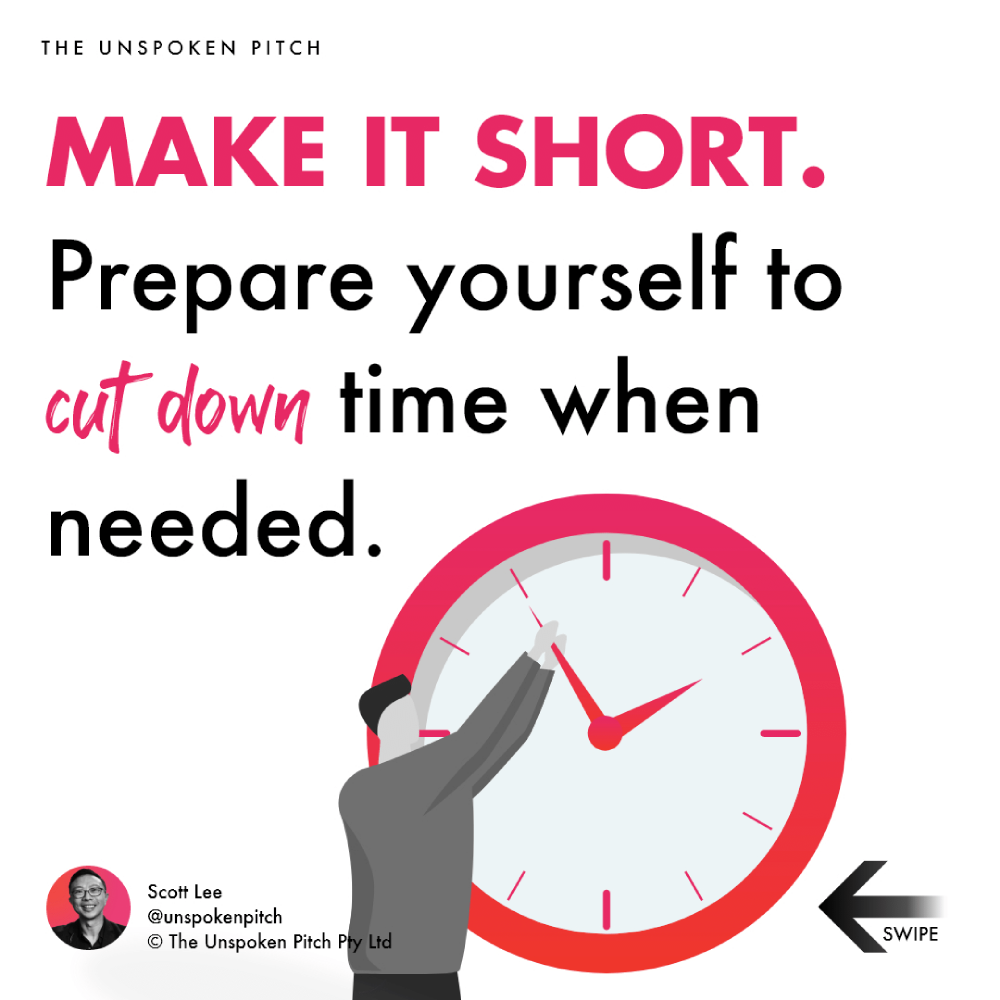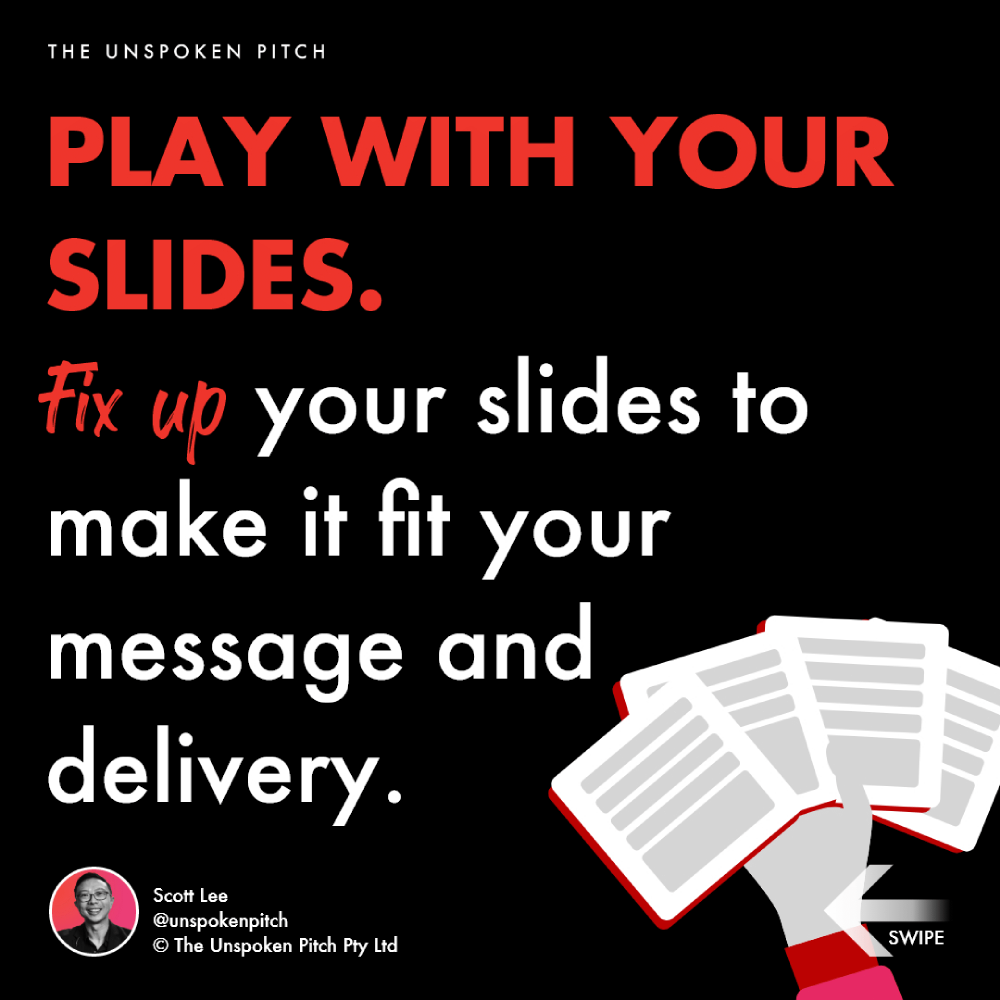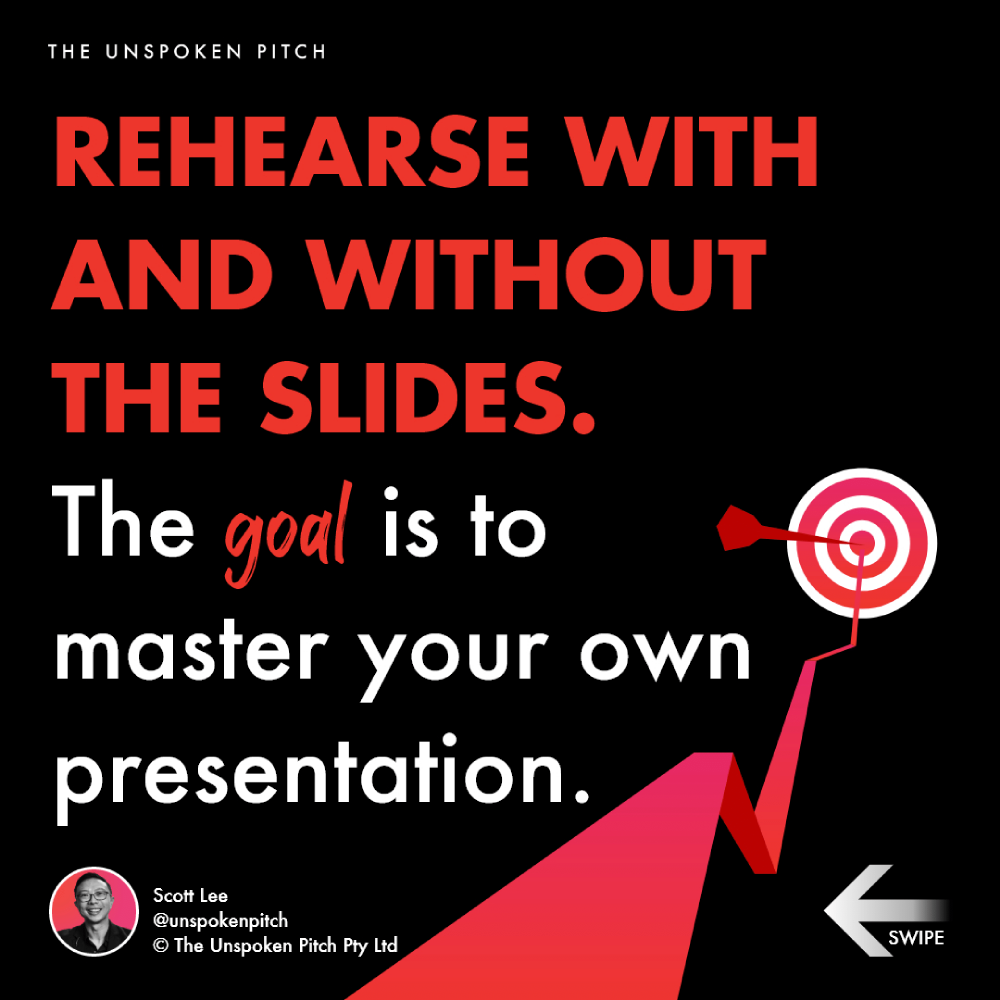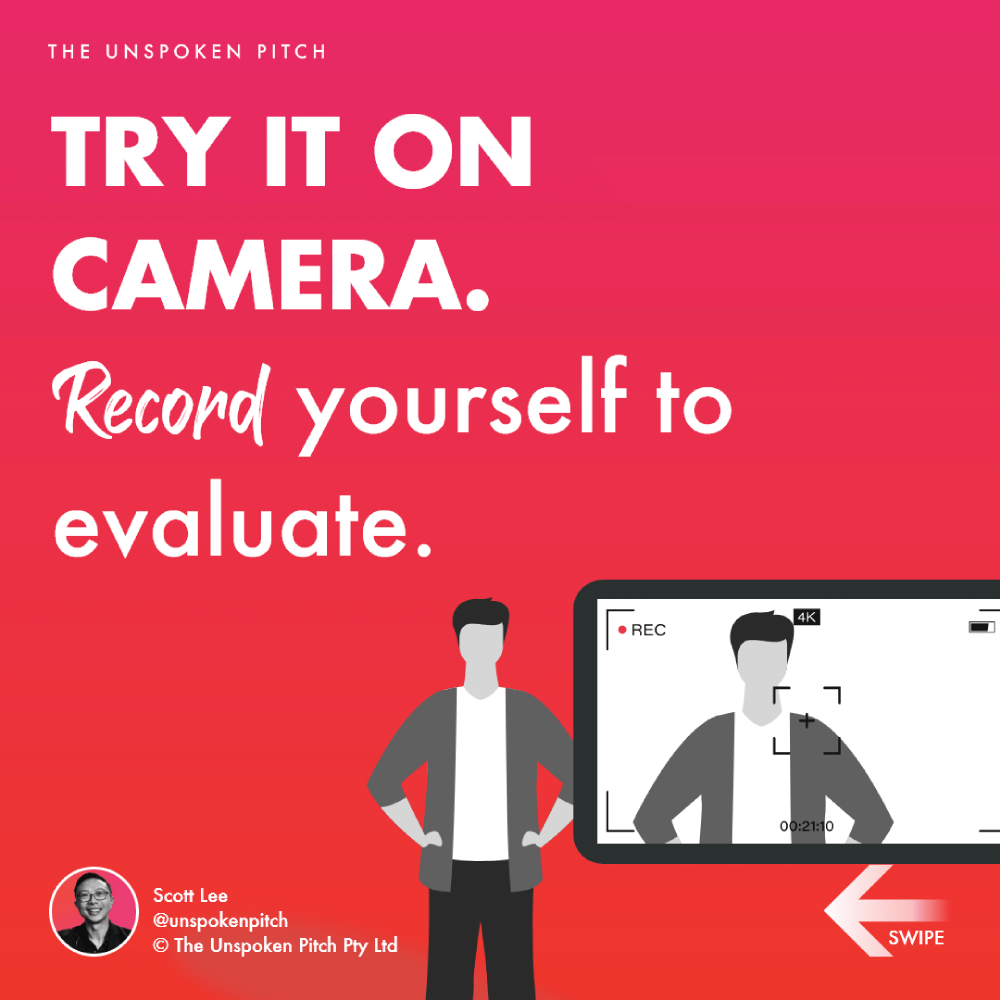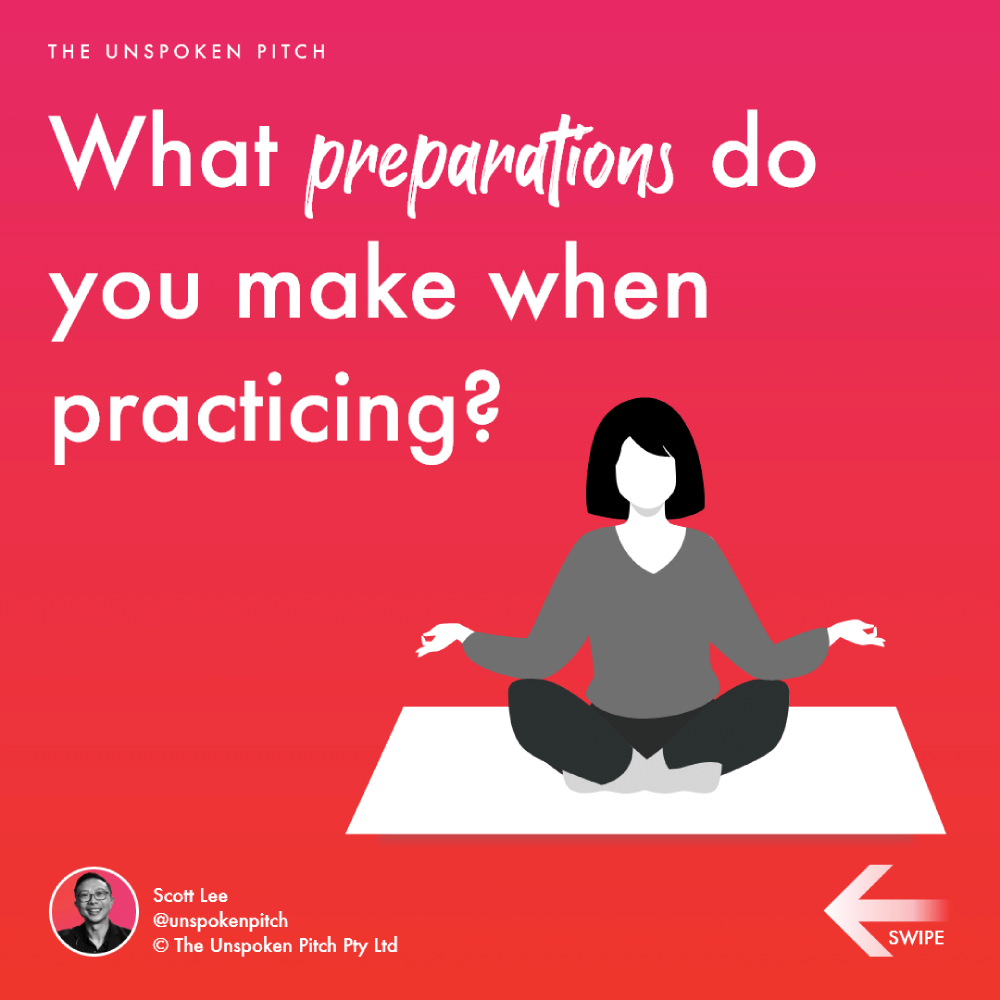 Practice Makes Perfect: Rehearse Your Presentation
Most successful presenters take their time to rehearse their presentations.
Practice the flow until it feels natural to you.
– Get opinions.
Asking for feedback helps with improvement.
– Make it short.
Prepare yourself to cut downtime when needed.
– Play with your slides.
Fix up your slides to make them fit your message and delivery.
– Rehearse with and without the slides.
The goal is to master your own presentation.
– Try it on camera.
Record yourself to evaluate.
What preparations do you make when practicing?
? Follow The Unspoken Pitch on the journey into selling with visual storytelling
#presentation #suggestions #delivery