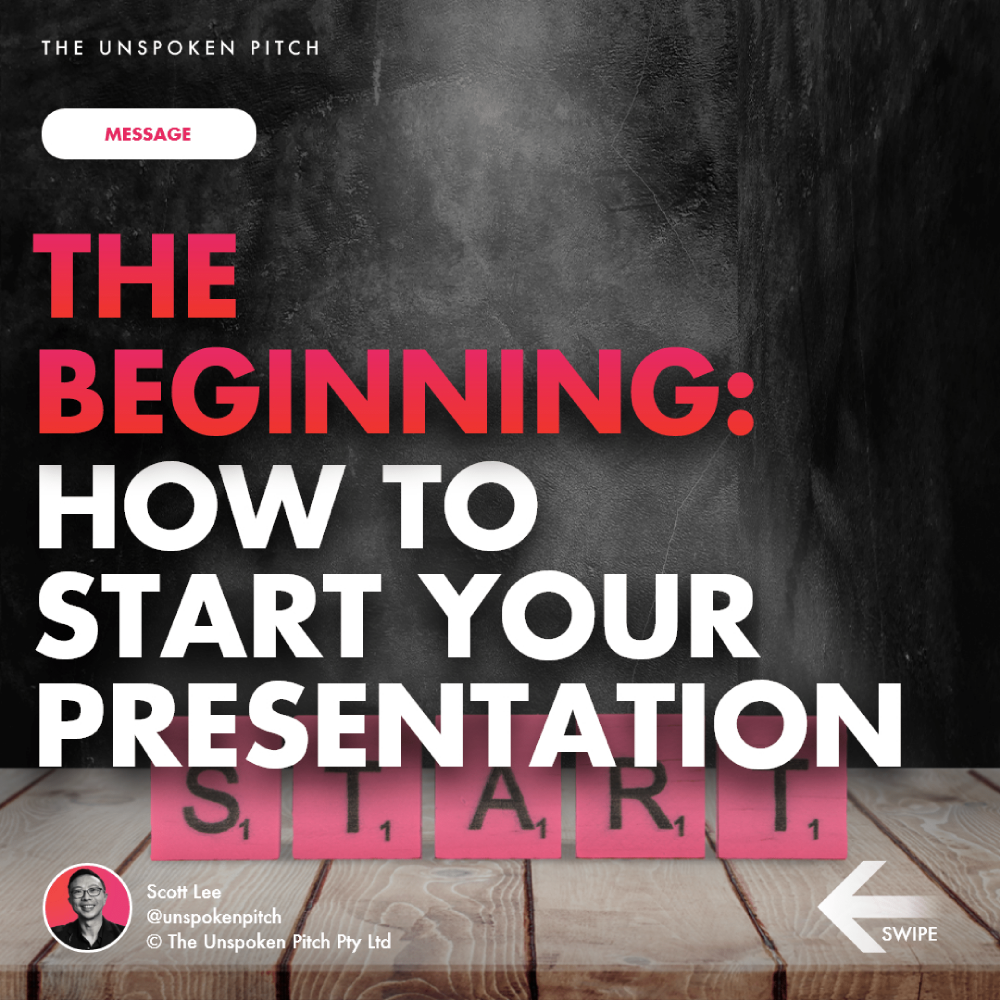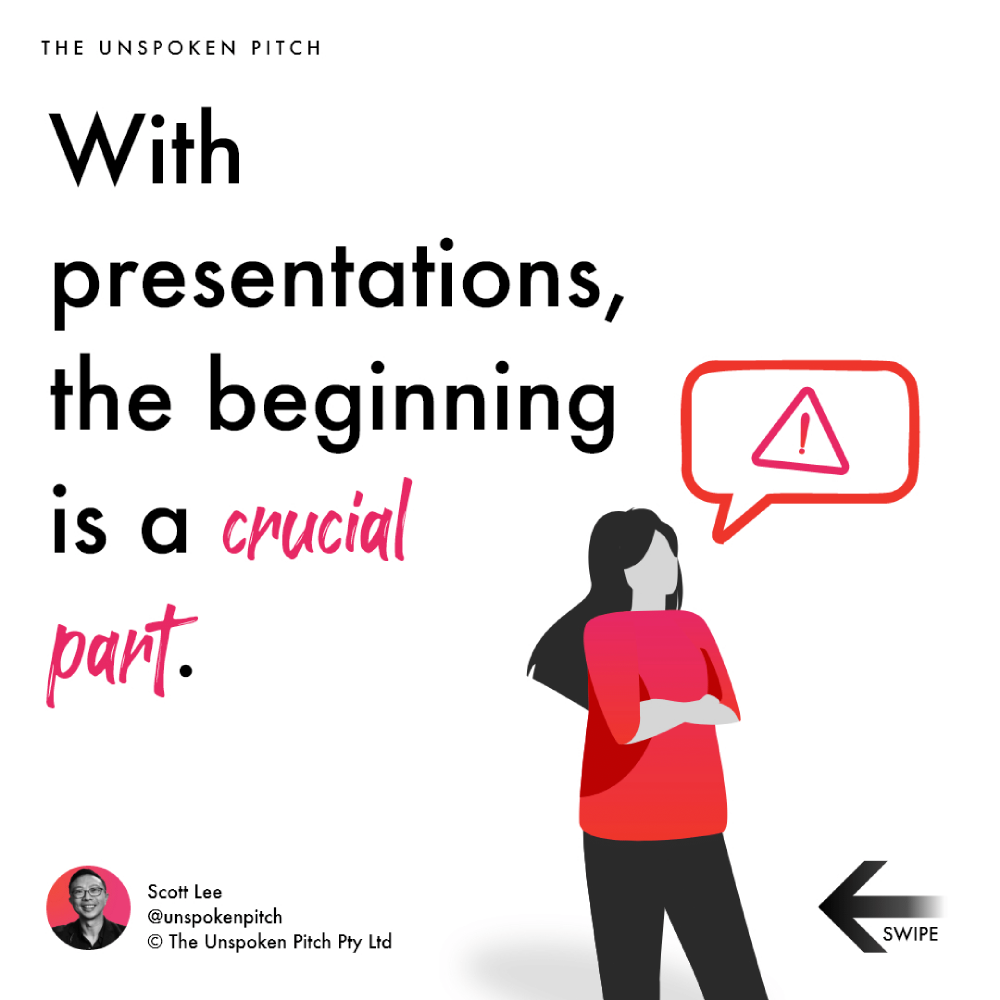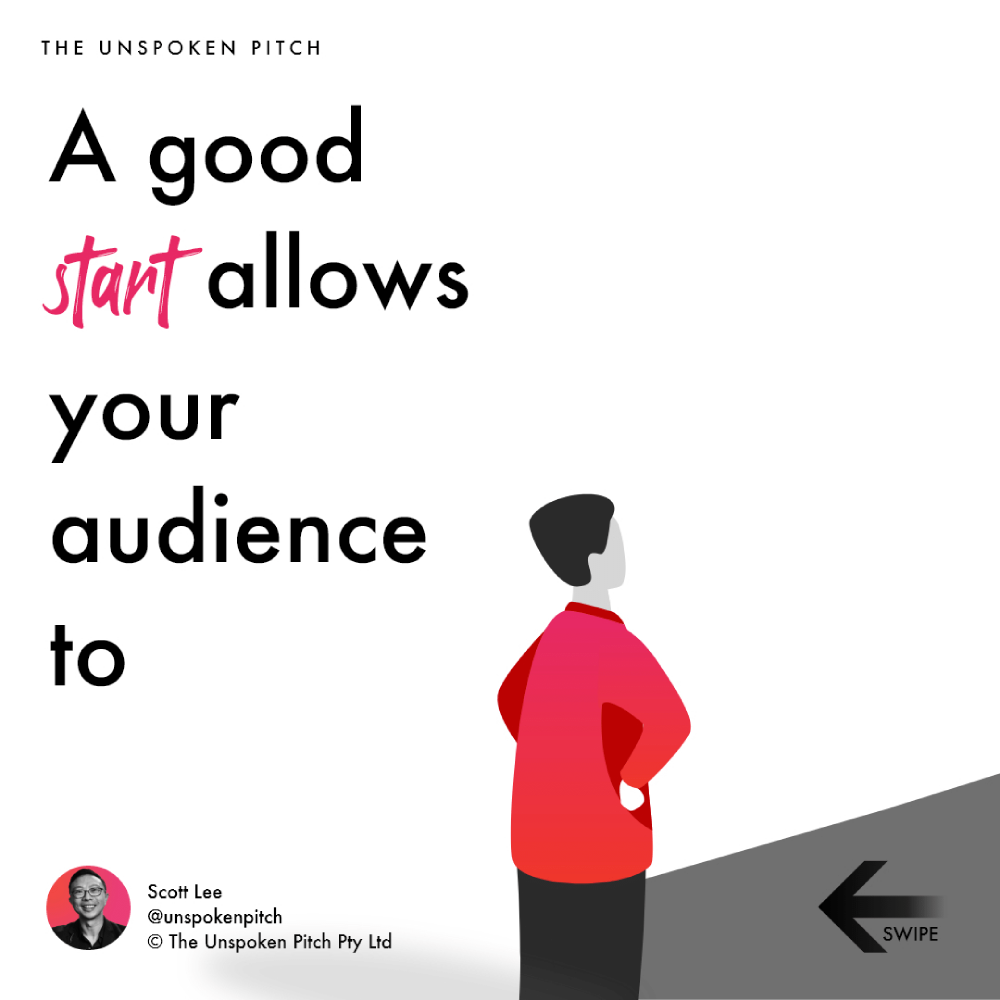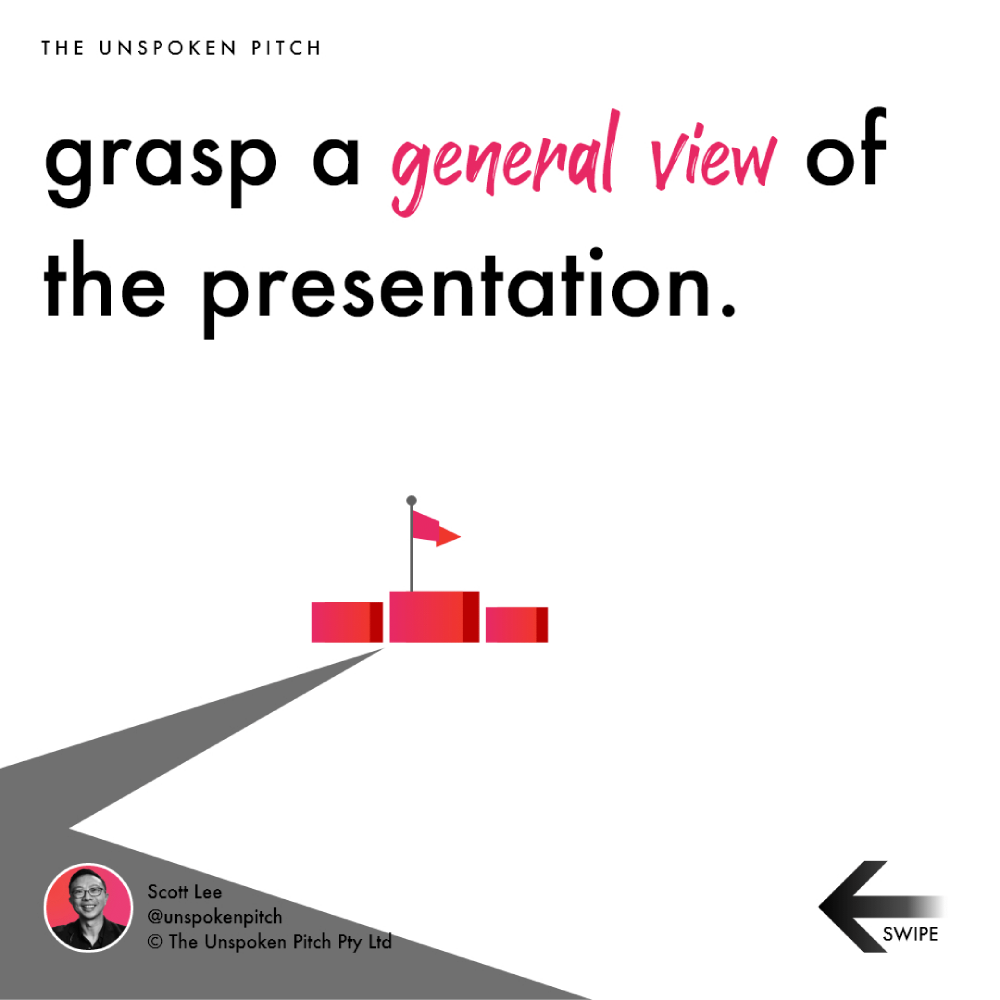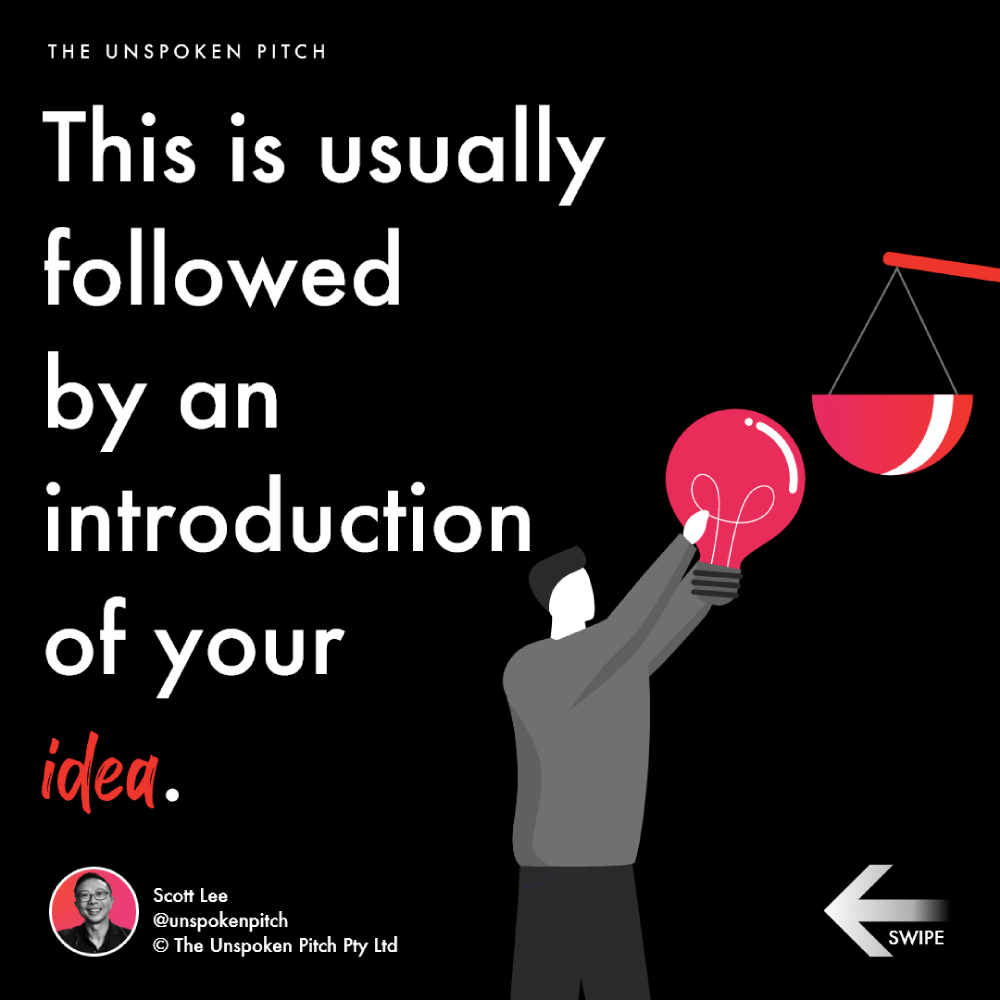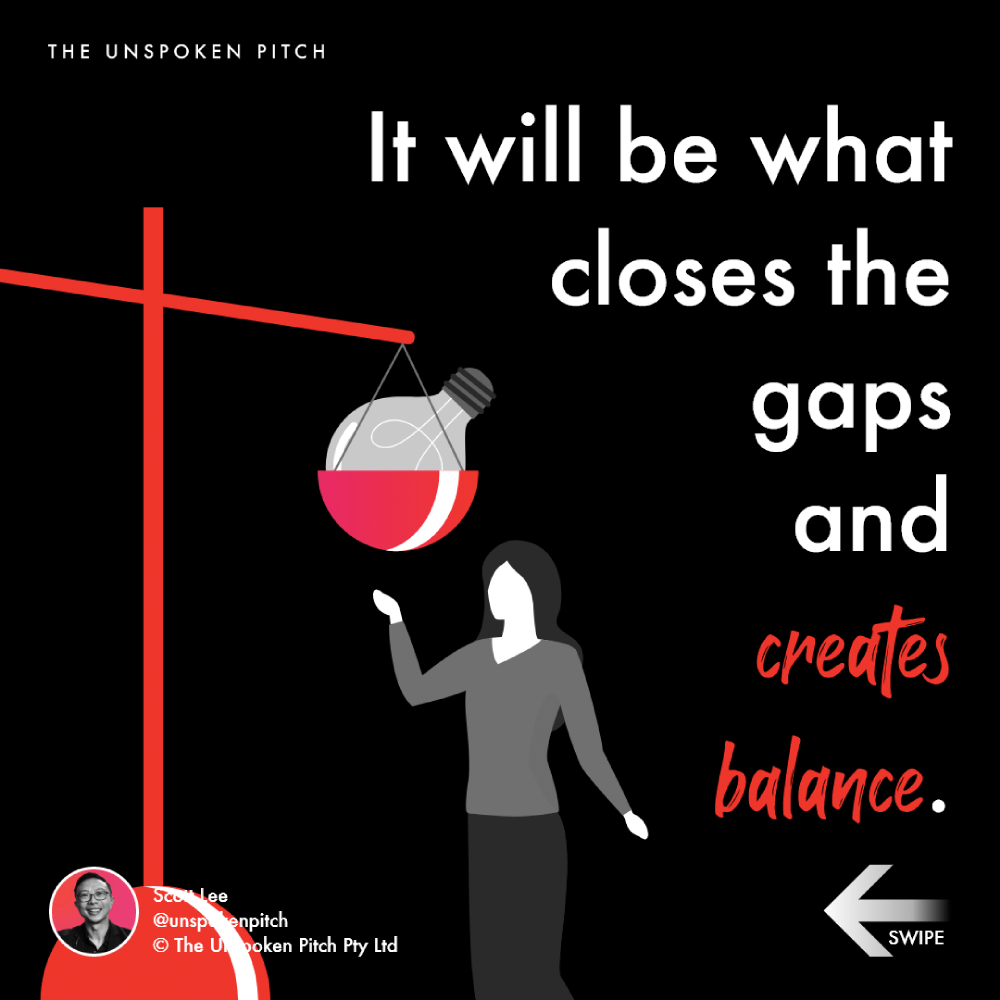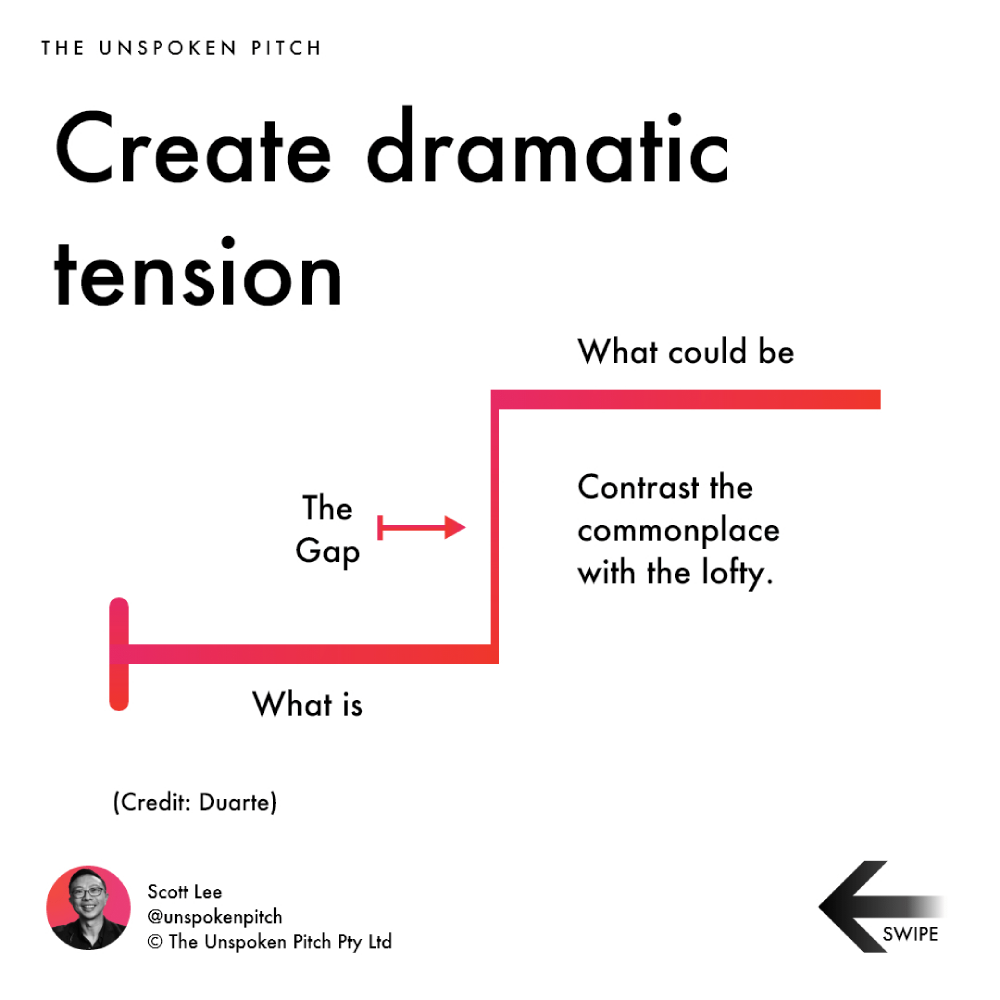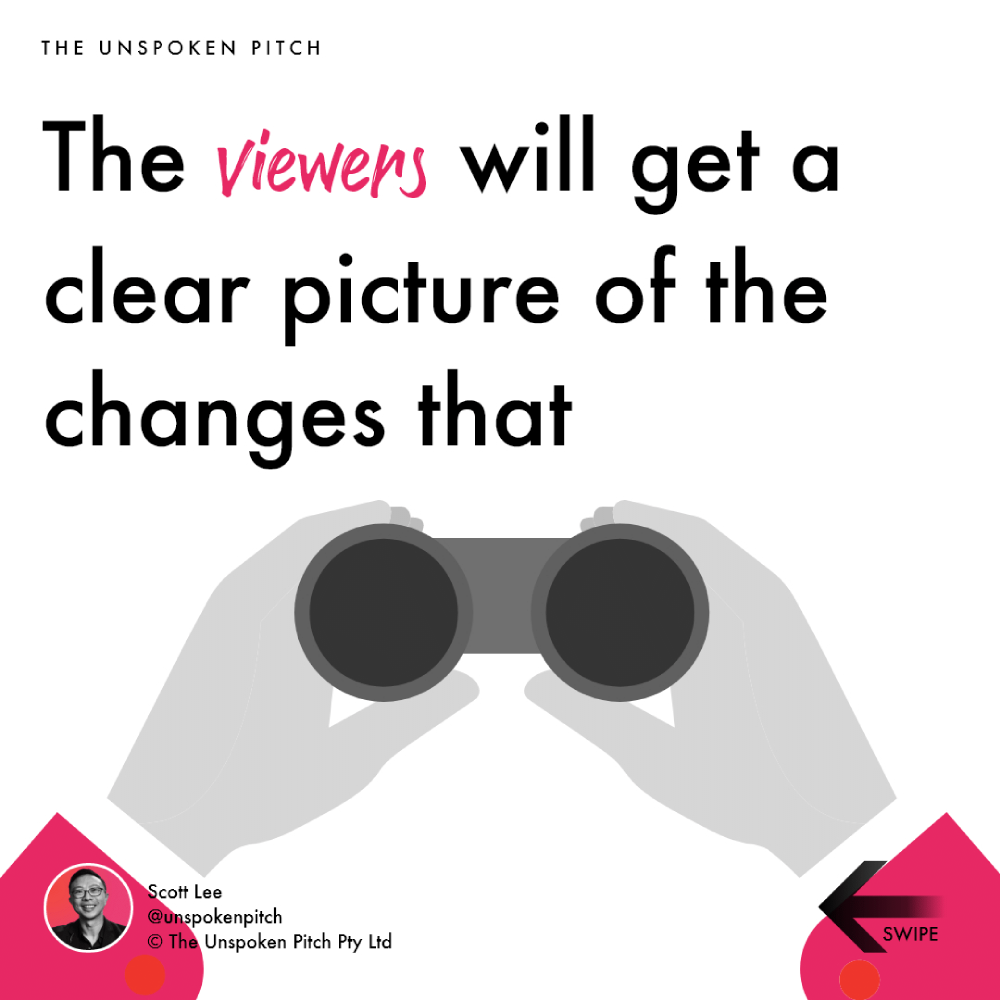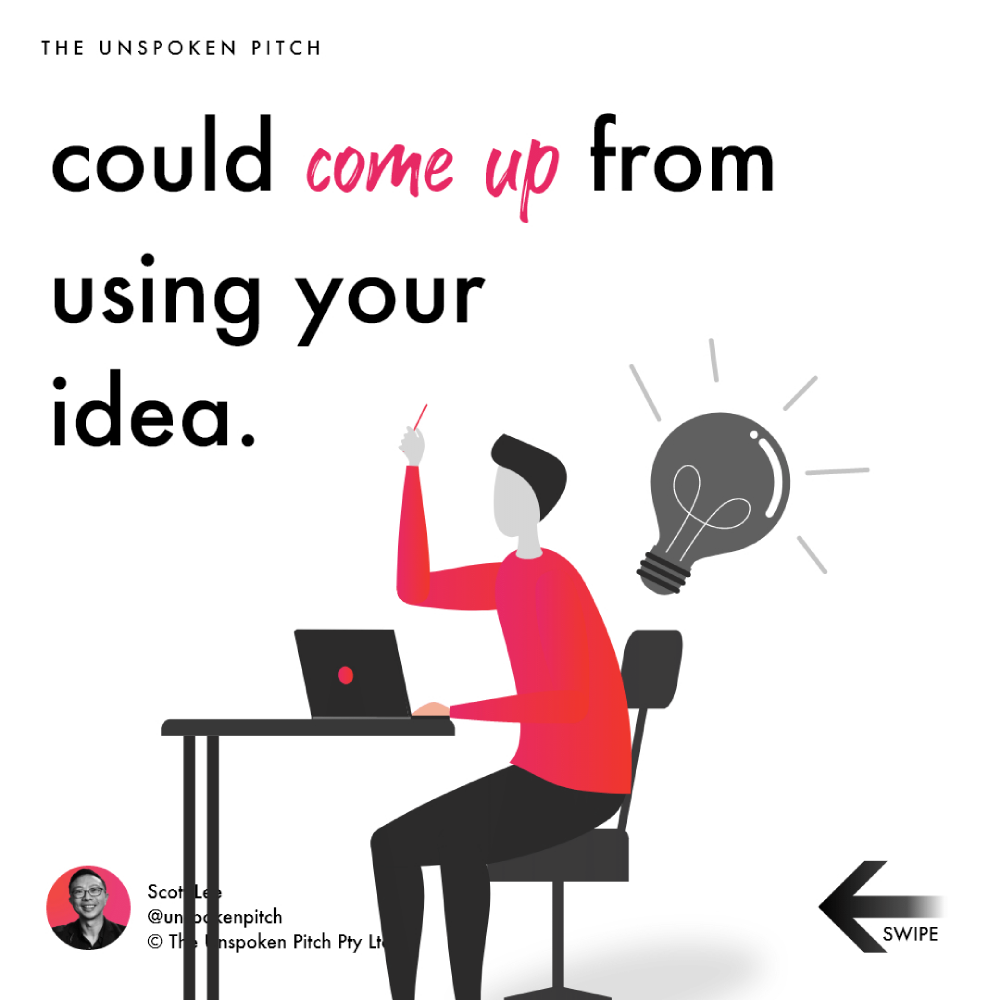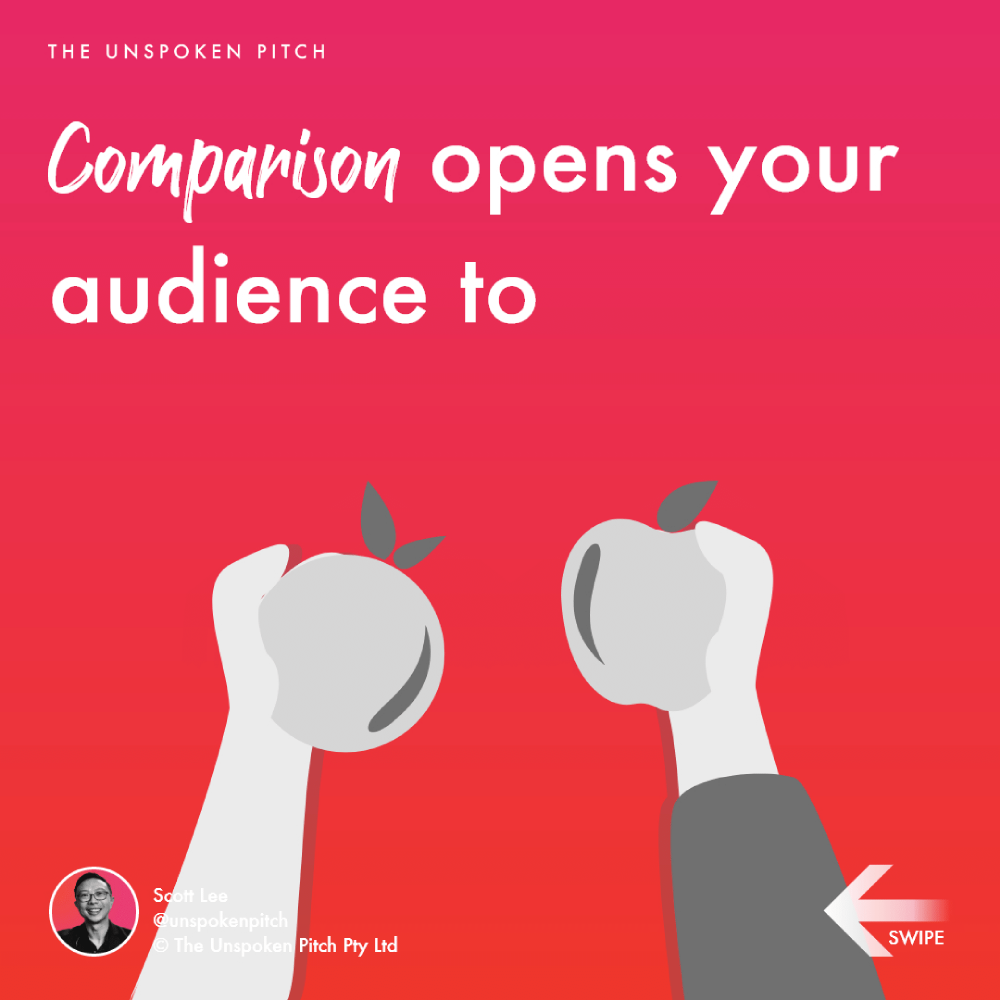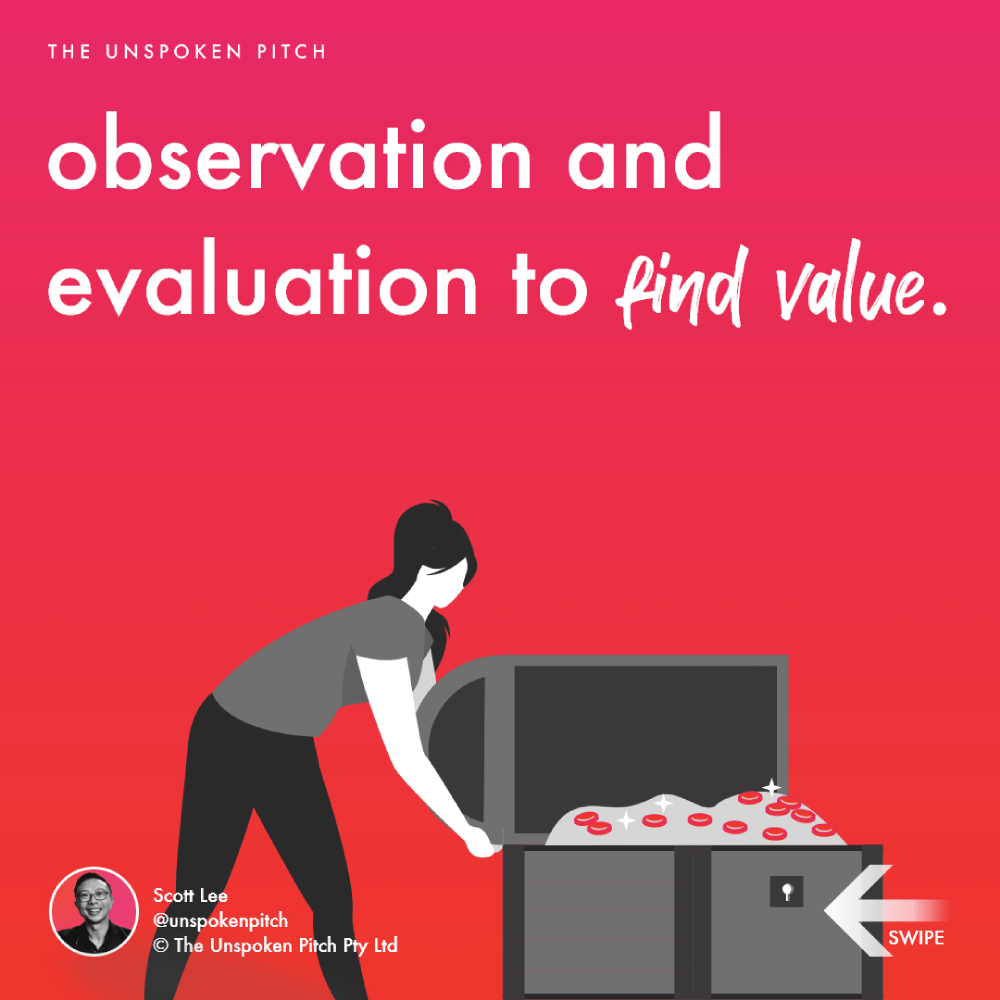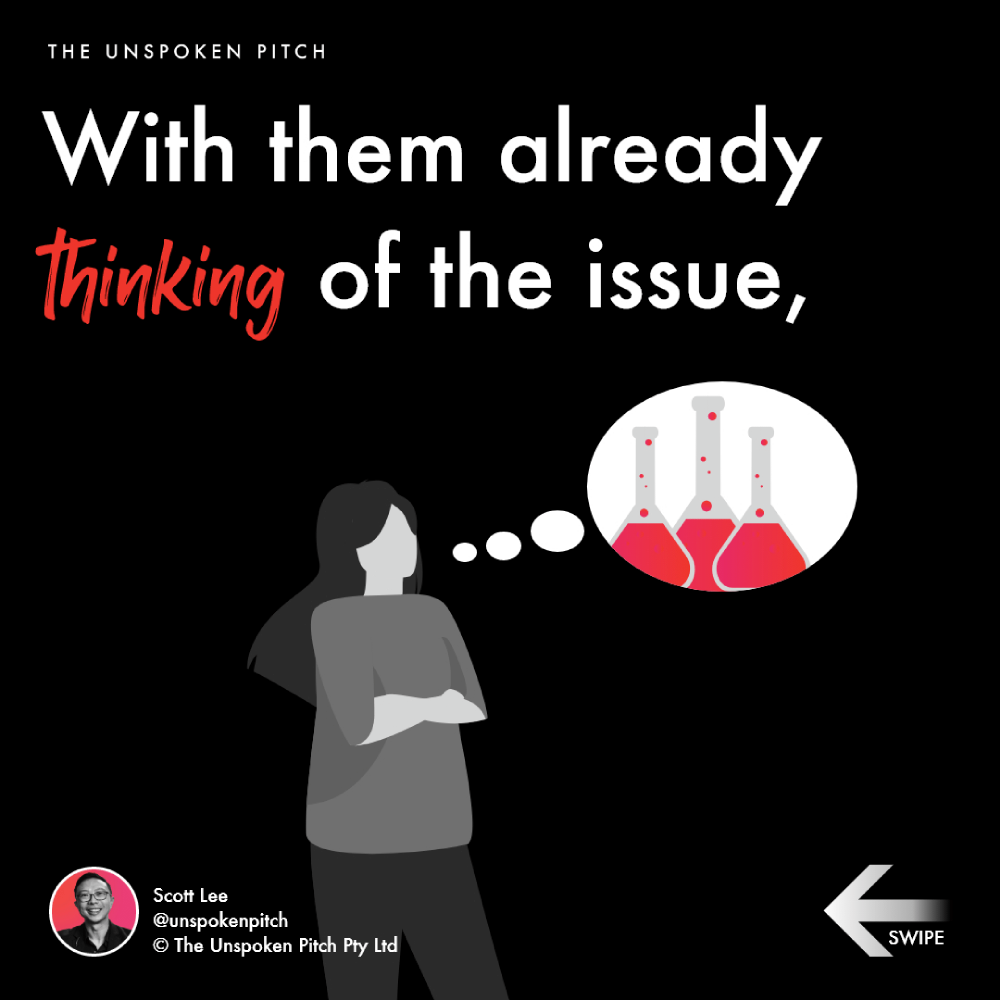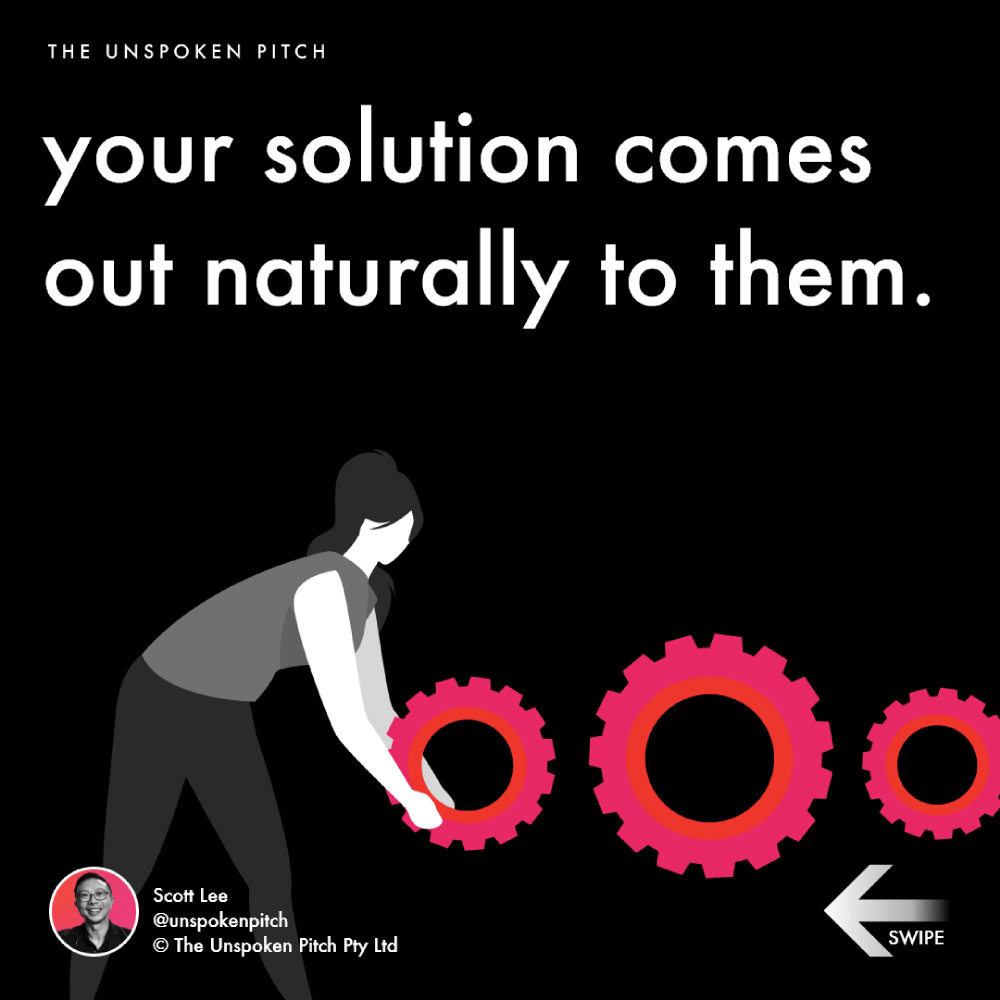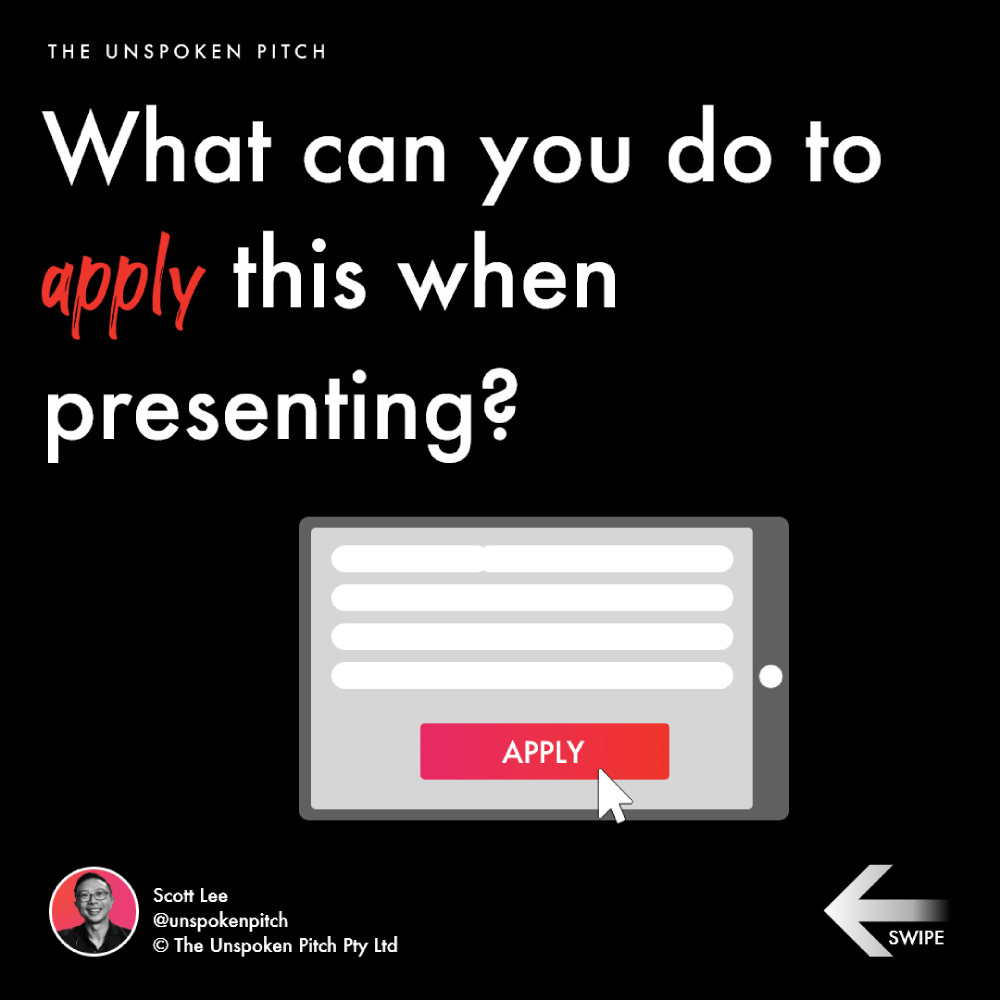 The Beginning: How to Start Your Presentation
With presentations, the beginning is a crucial part.
A good start allows your audience to grasp a general view of the presentation.
This is usually followed by an introduction to your idea.
It will be what closes the gaps and creates Balan
The viewers will get a clear picture of the changes that could come up from using your idea.
Comparison opens your audience to observation and evaluation to find value.
With them already thinking of the issue, your solution comes out naturally to them.
What can you do to apply this when presenting?
? Follow The Unspoken Pitch on the journey into selling with visual storytelling
#presentation #persuasion #message