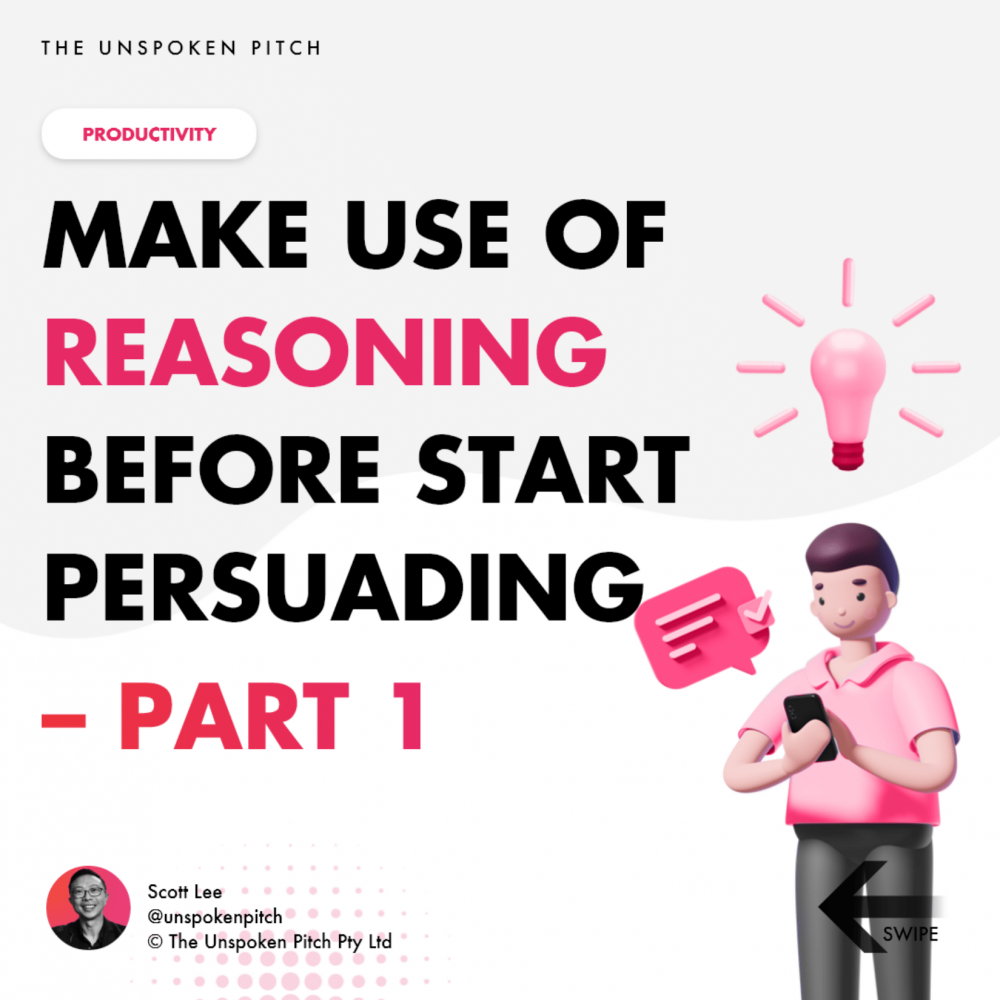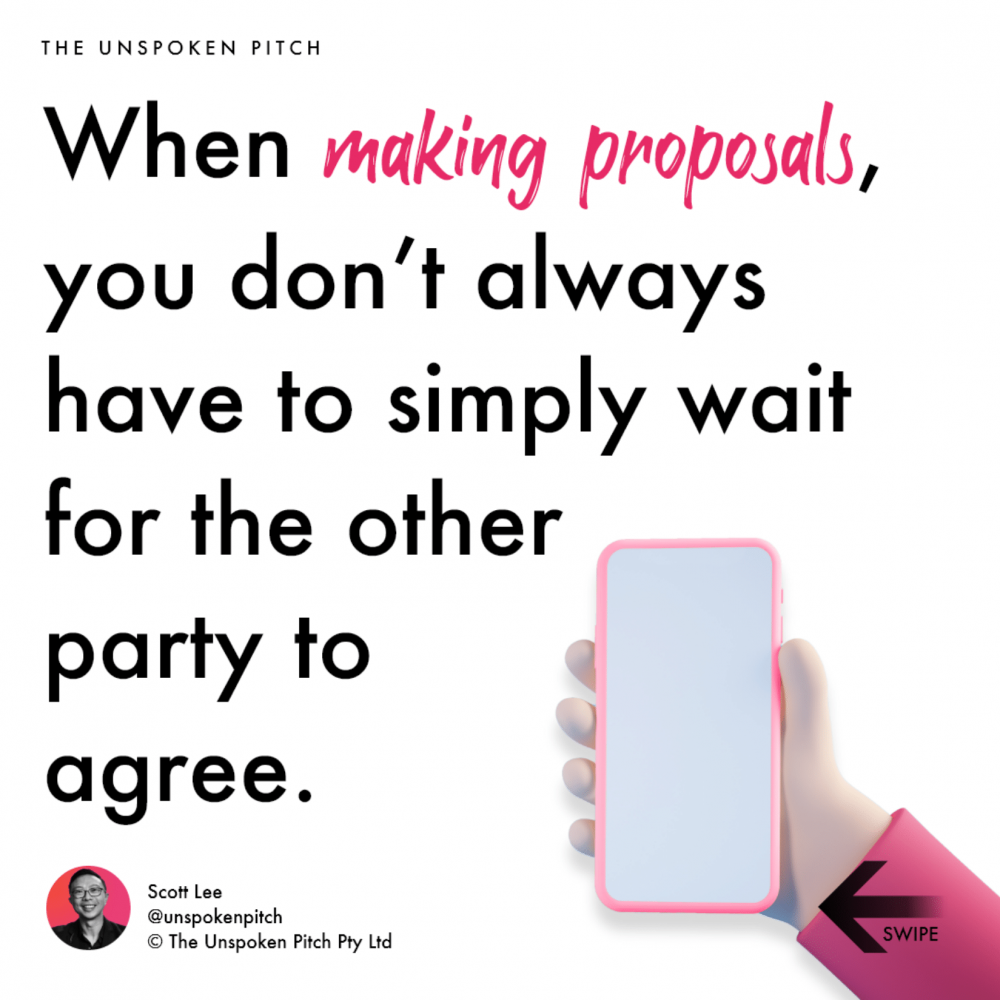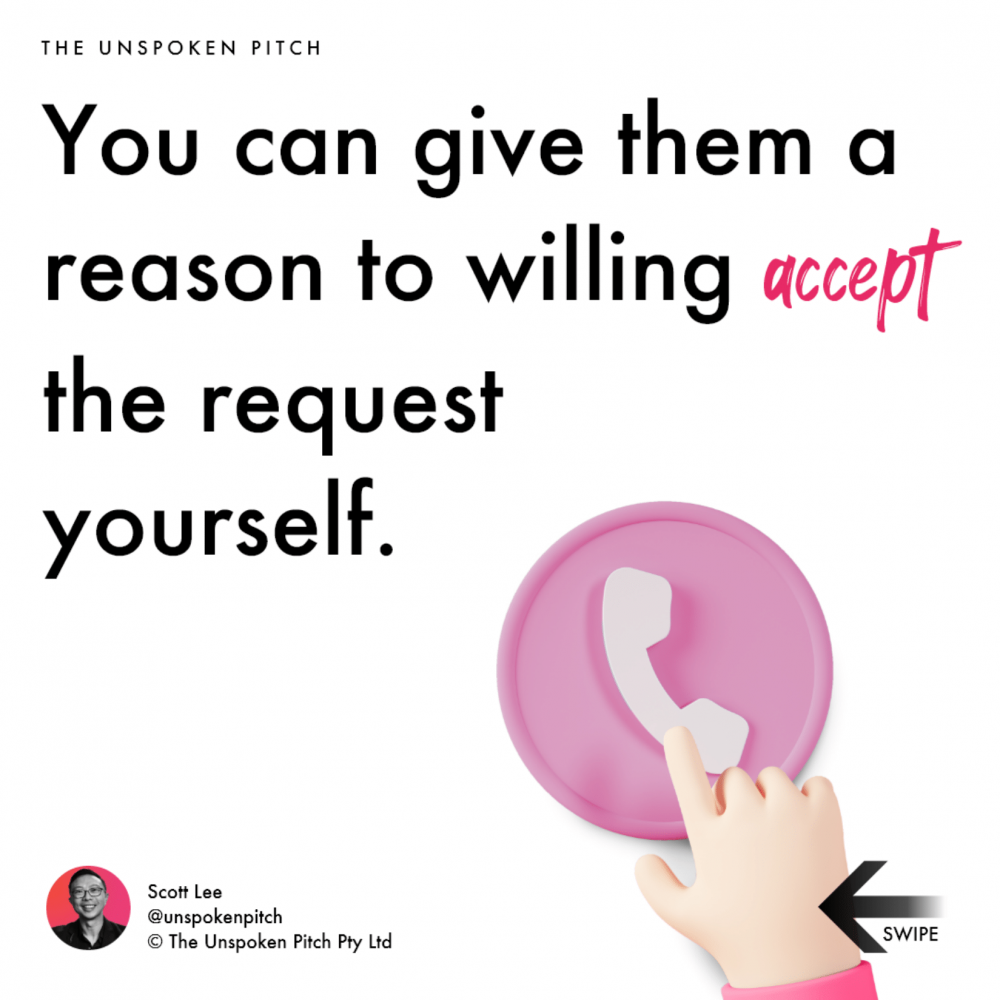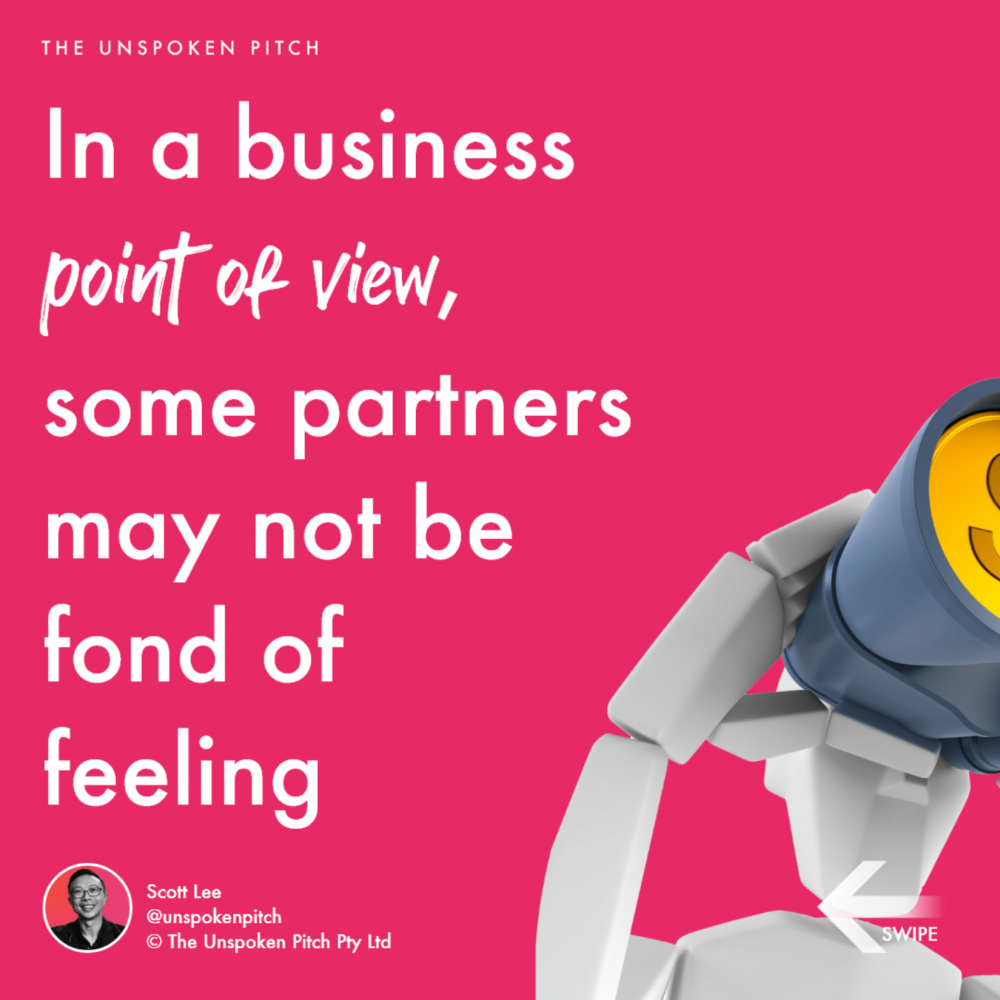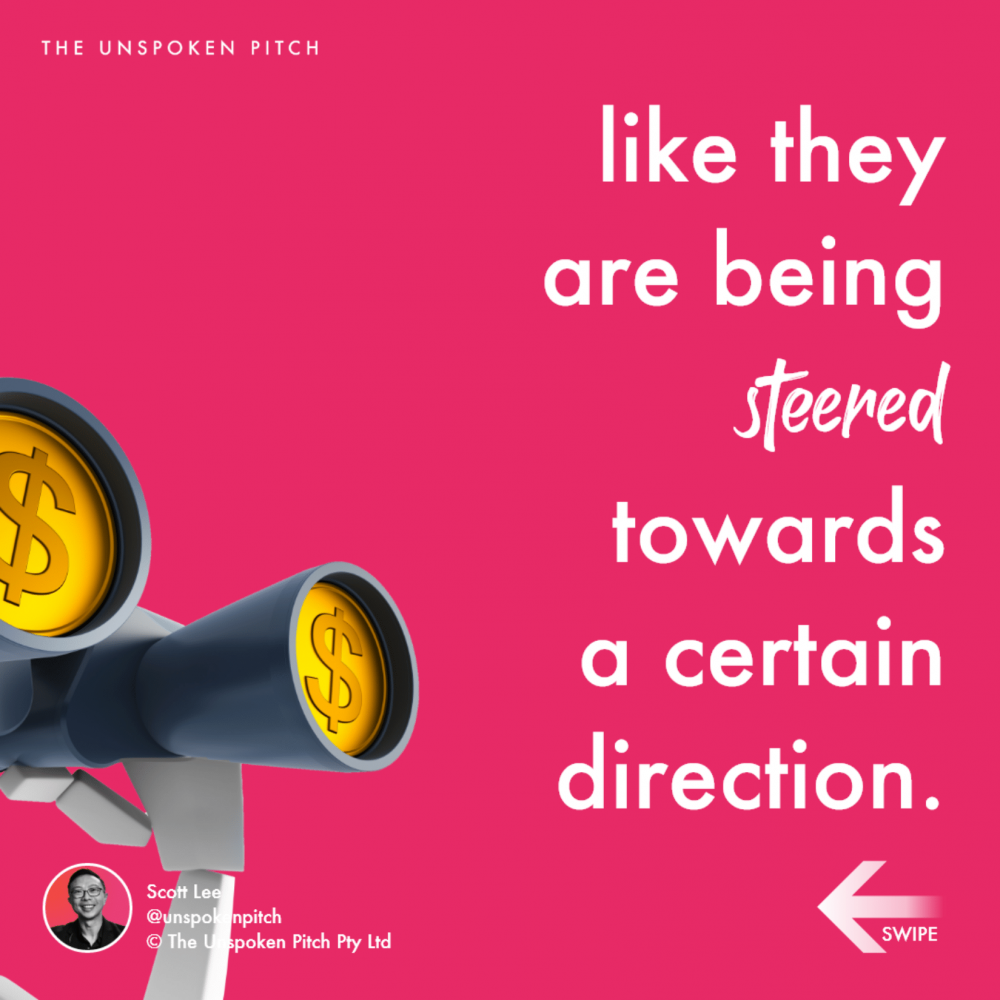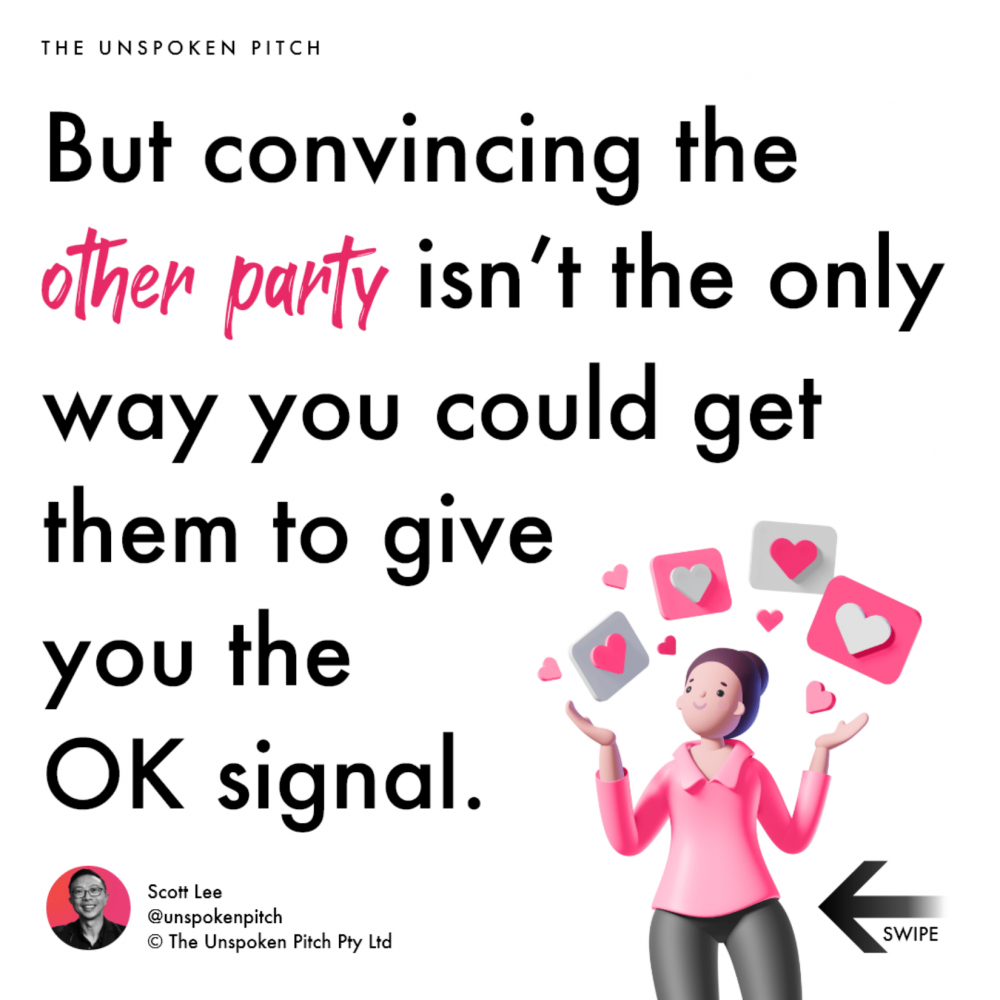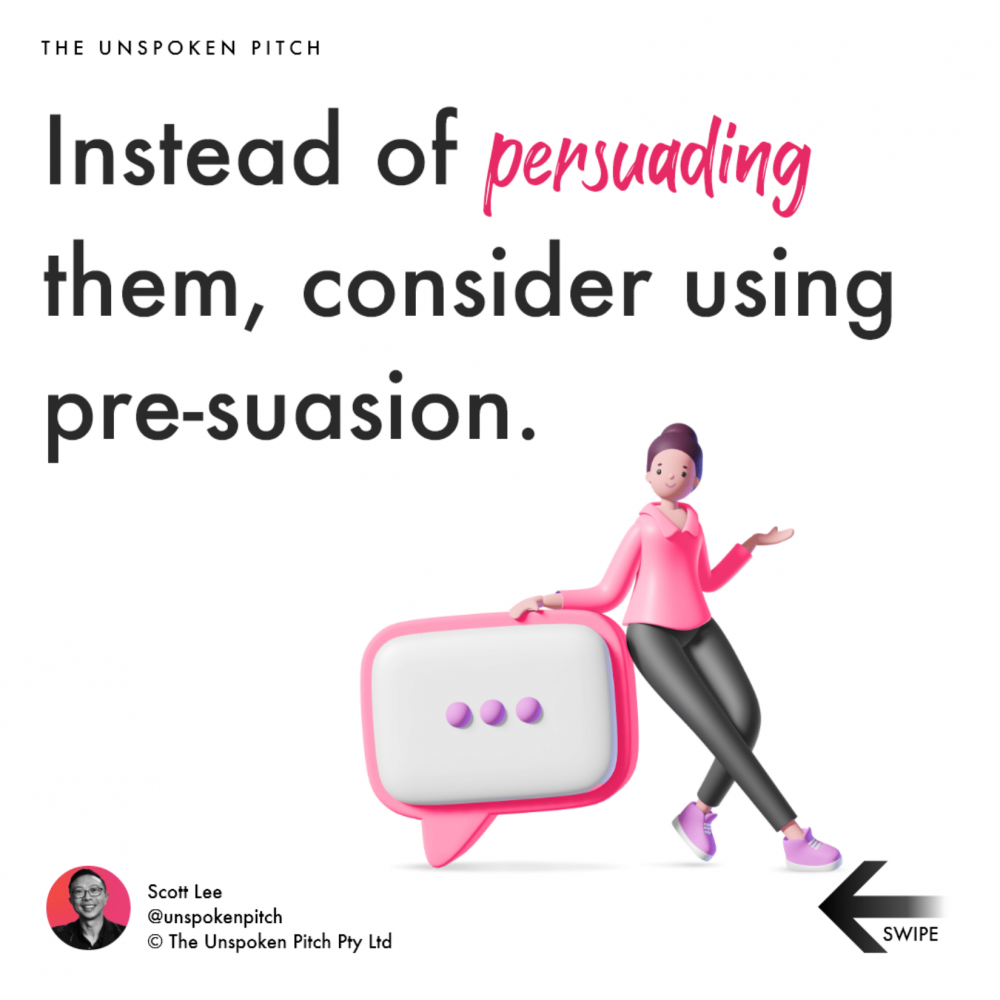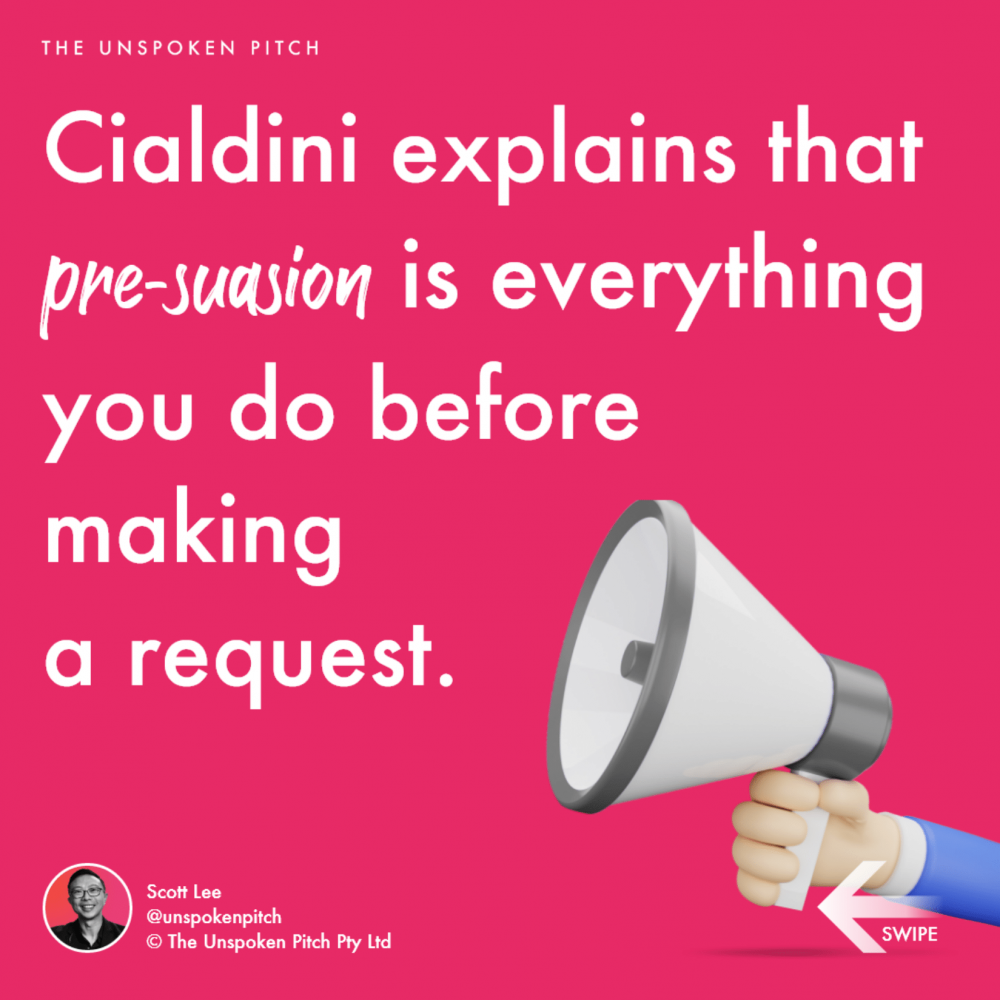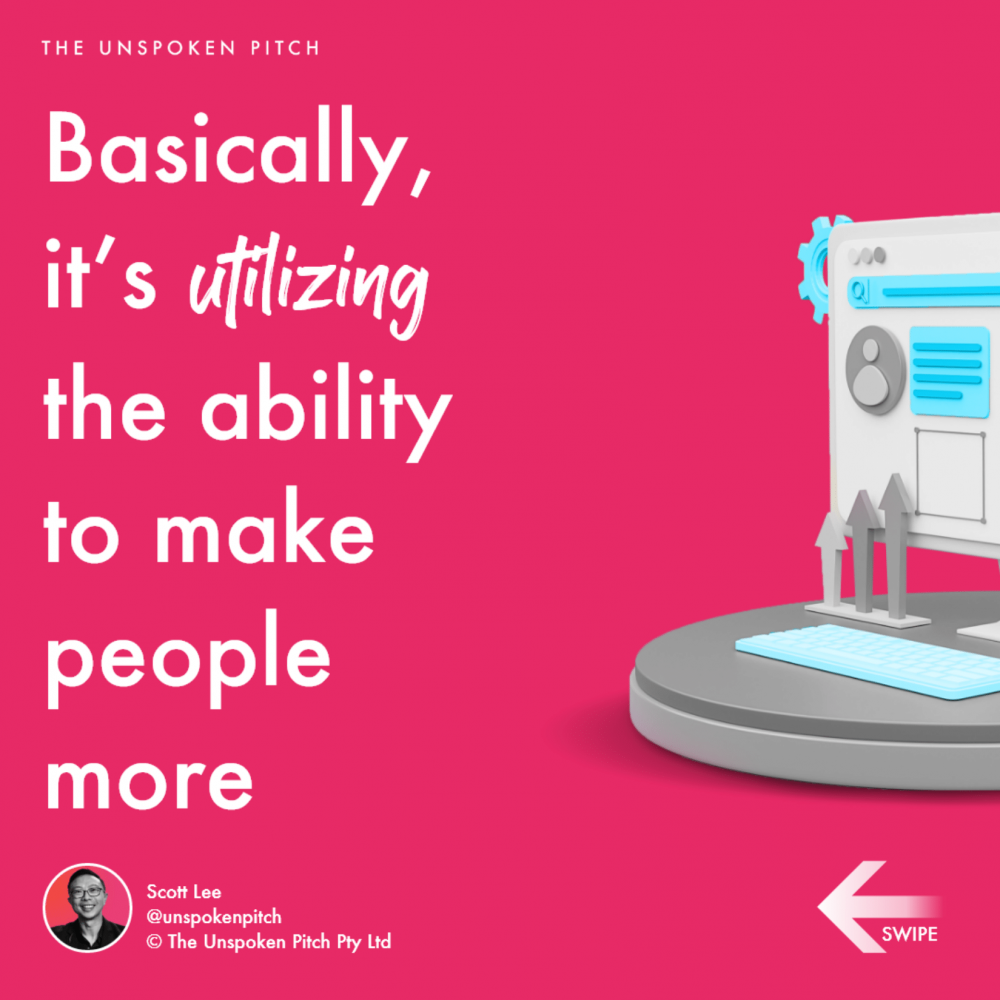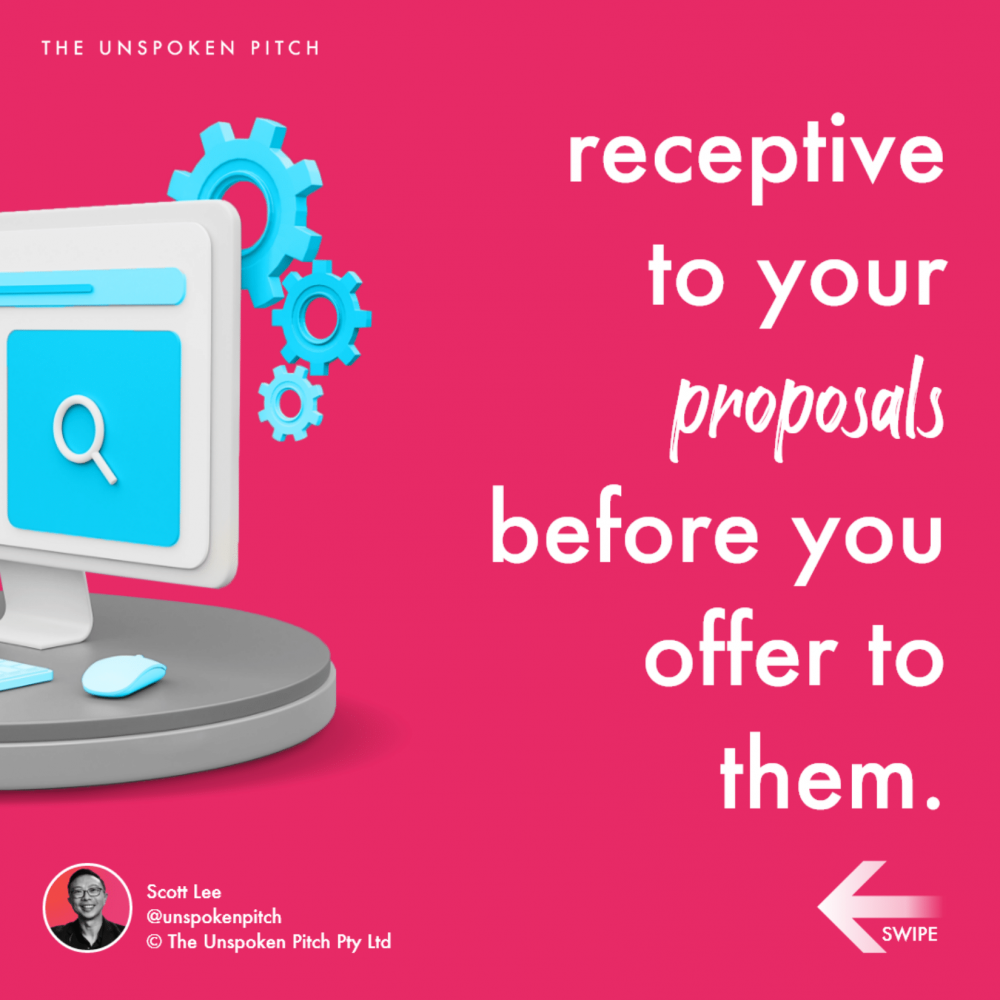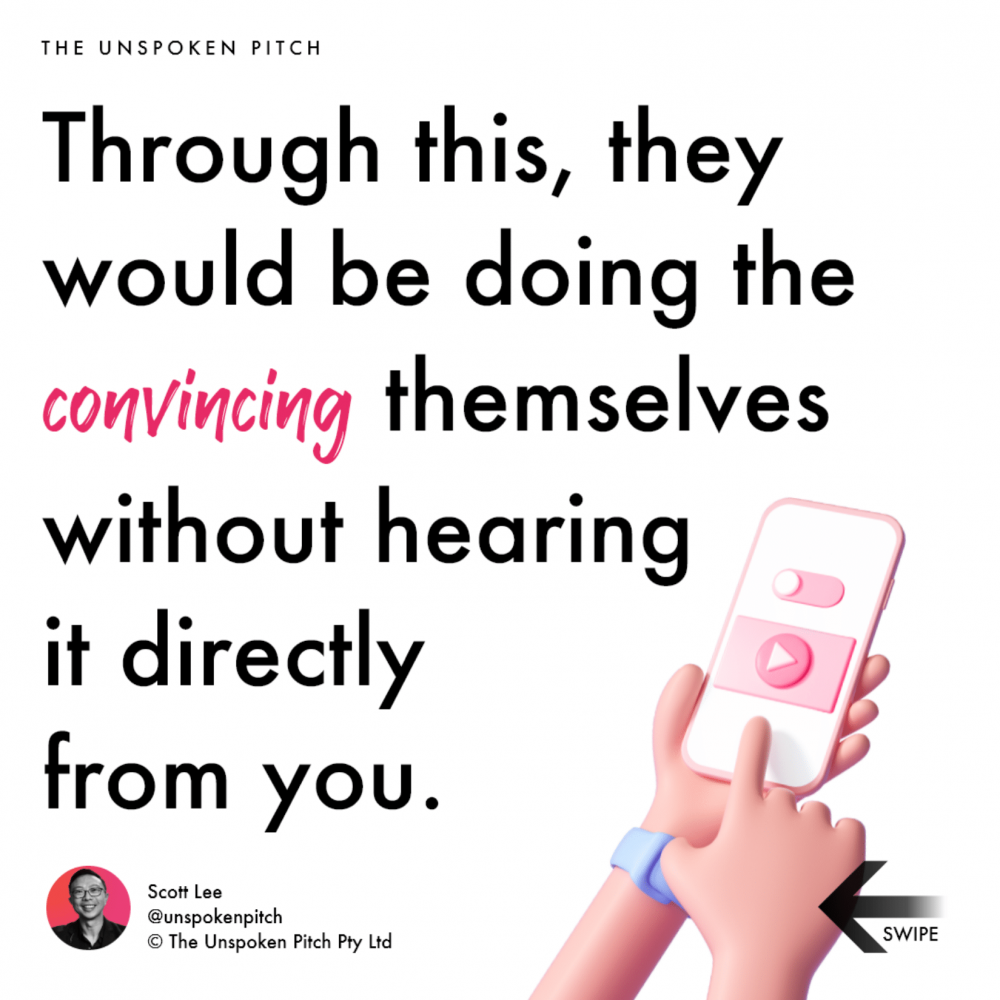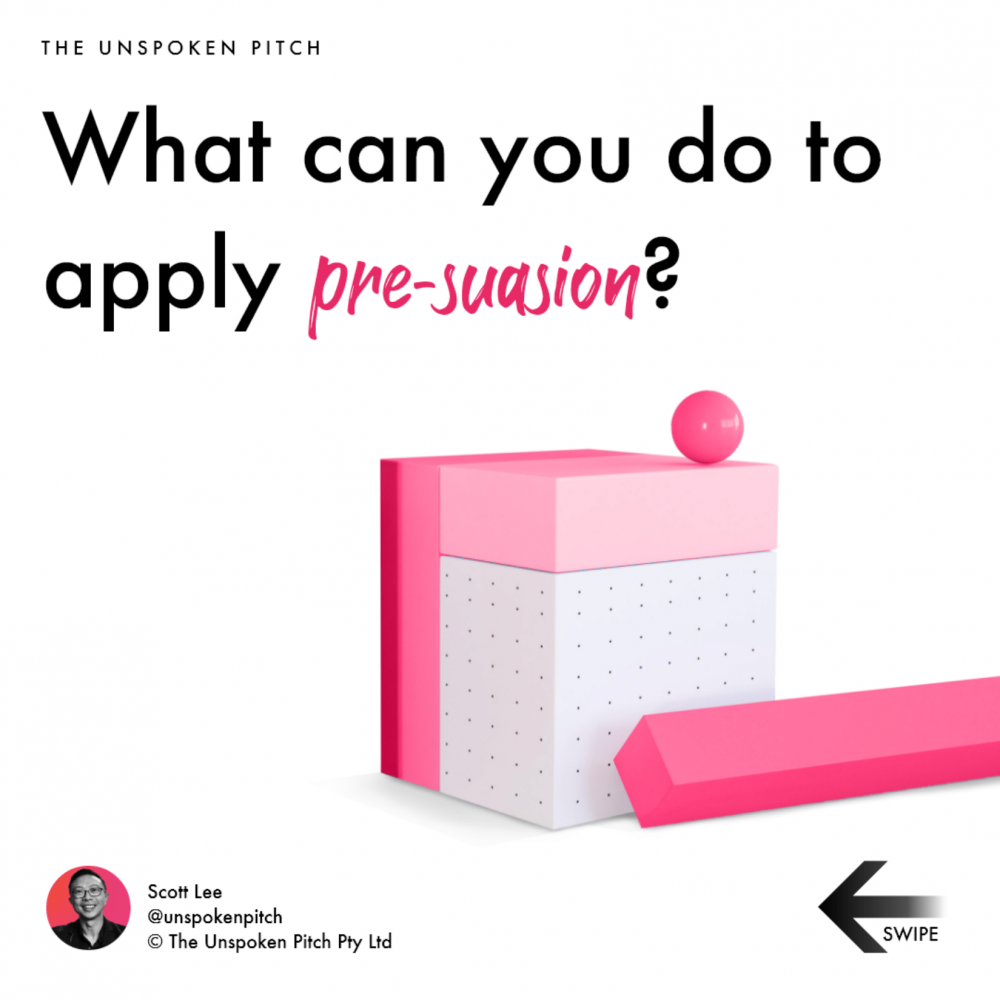 Make Use of Reasoning Before Start Persuading – Part 1
When making proposals, you don't always have to simply wait for the other party to agree.
You can give them a reason to willing accept the request yourself.
In a business point of view, some partners may not be fond of feeling like they are being steered in a certain direction.
But convincing the other party isn't the only way you could get them to give you the OK signal.
Instead of persuading them, consider using pre-suasion.
Cialdini explains that pre-suasion is everything you do before making a request.
Basically, it's utilizing the ability to make people more receptive to your proposals before you offer to them.
Through this, they would be doing the convincing themselves without hearing it directly from you.
What can you do to apply pre-suasion?
? Follow The Unspoken Pitch on the journey into selling with visual storytelling
#strategy #business #sales