It is crucial to create engaging, persuasive content which delivers a clear message, allowing your marketing material to 'sell itself' without a sales person there to bolster the pitch.
We recently helped a client who was seeking venture capital funding. Their pitch had extremely advanced and detailed content, and they needed help getting their ideas across effectively.
We turned their content into an extremely engaging presentation which delivered all of the key data whilst retaining the audience's attention.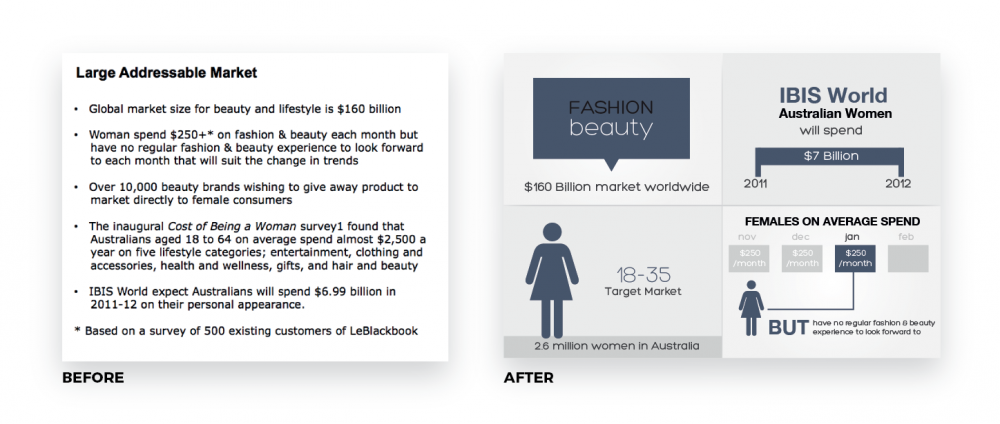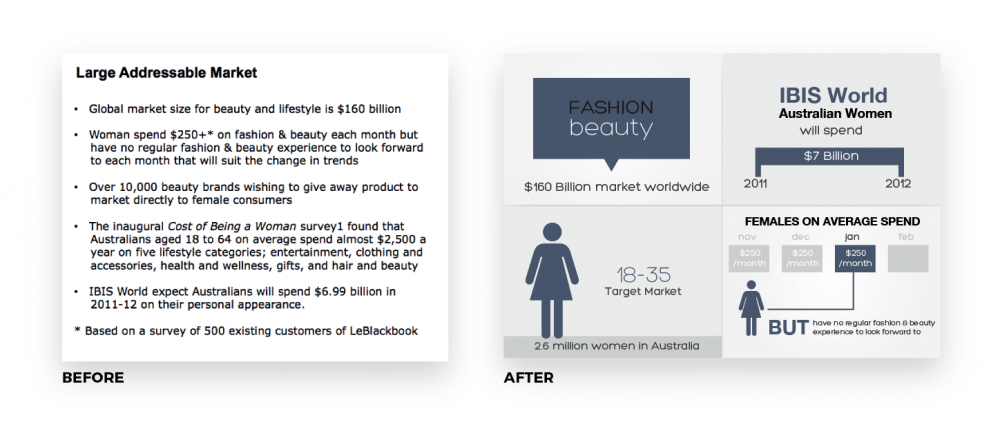 Notice the difference? Your eyes are naturally drawn to the second slide.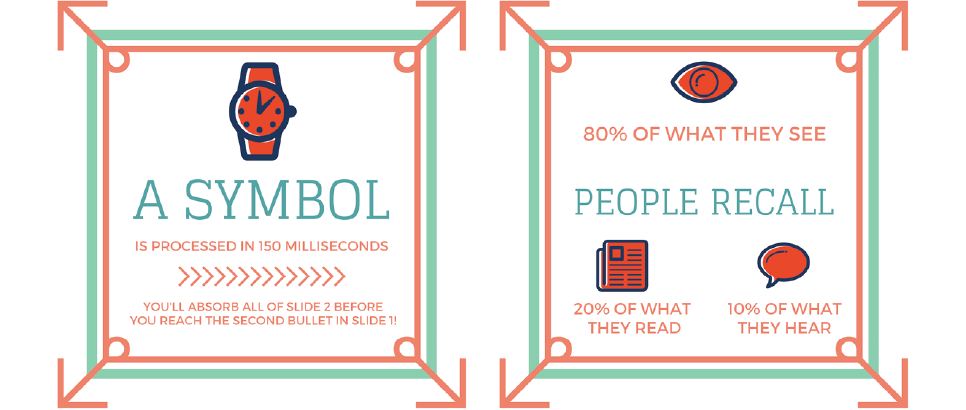 The infographics in slide 2 are not only more likely to grab and retain attention, but more likely to be remembered.
QUICK TIP #1
Reduce your points to 4 per slide. This will increase attention rate by 61%.
QUICK TIP #2
Position the data in four quadrants; easier to follow and comprehend.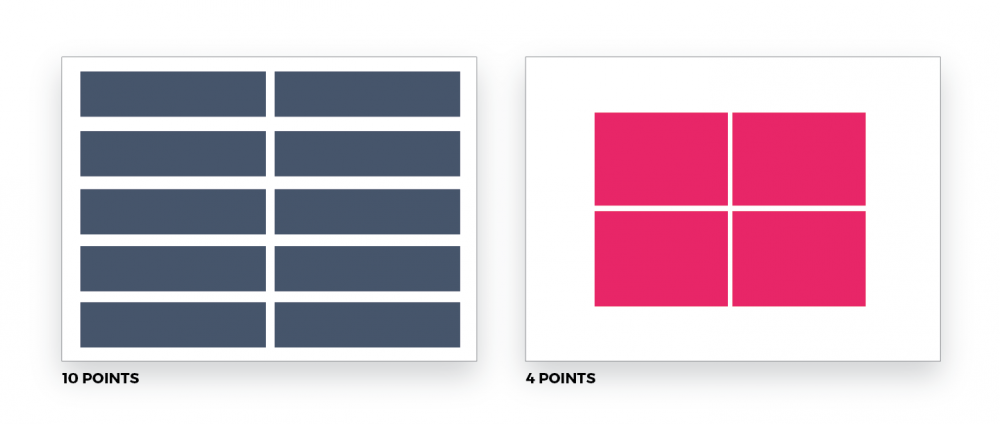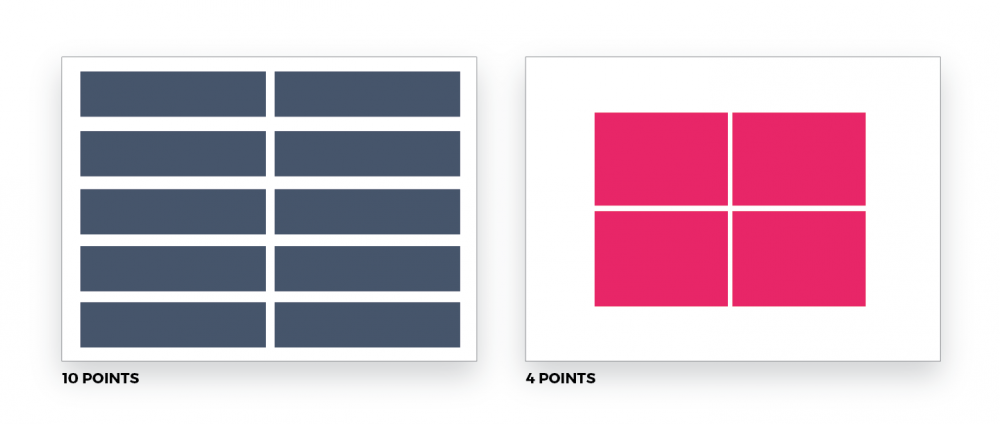 GOT SOMETHING IN MIND?
Take a load off. Let us help develop a presentation that sells itself. Drop us a line today!