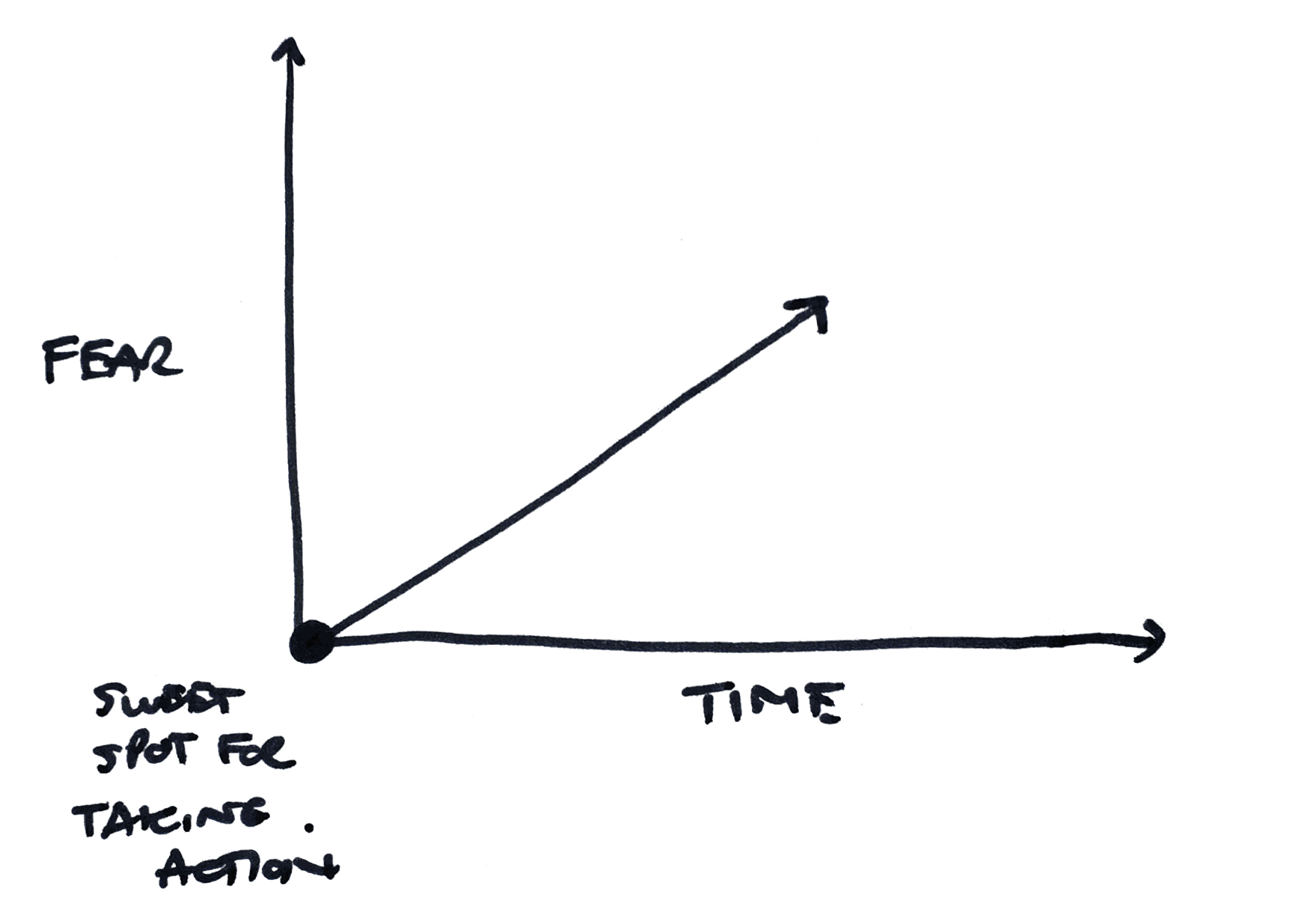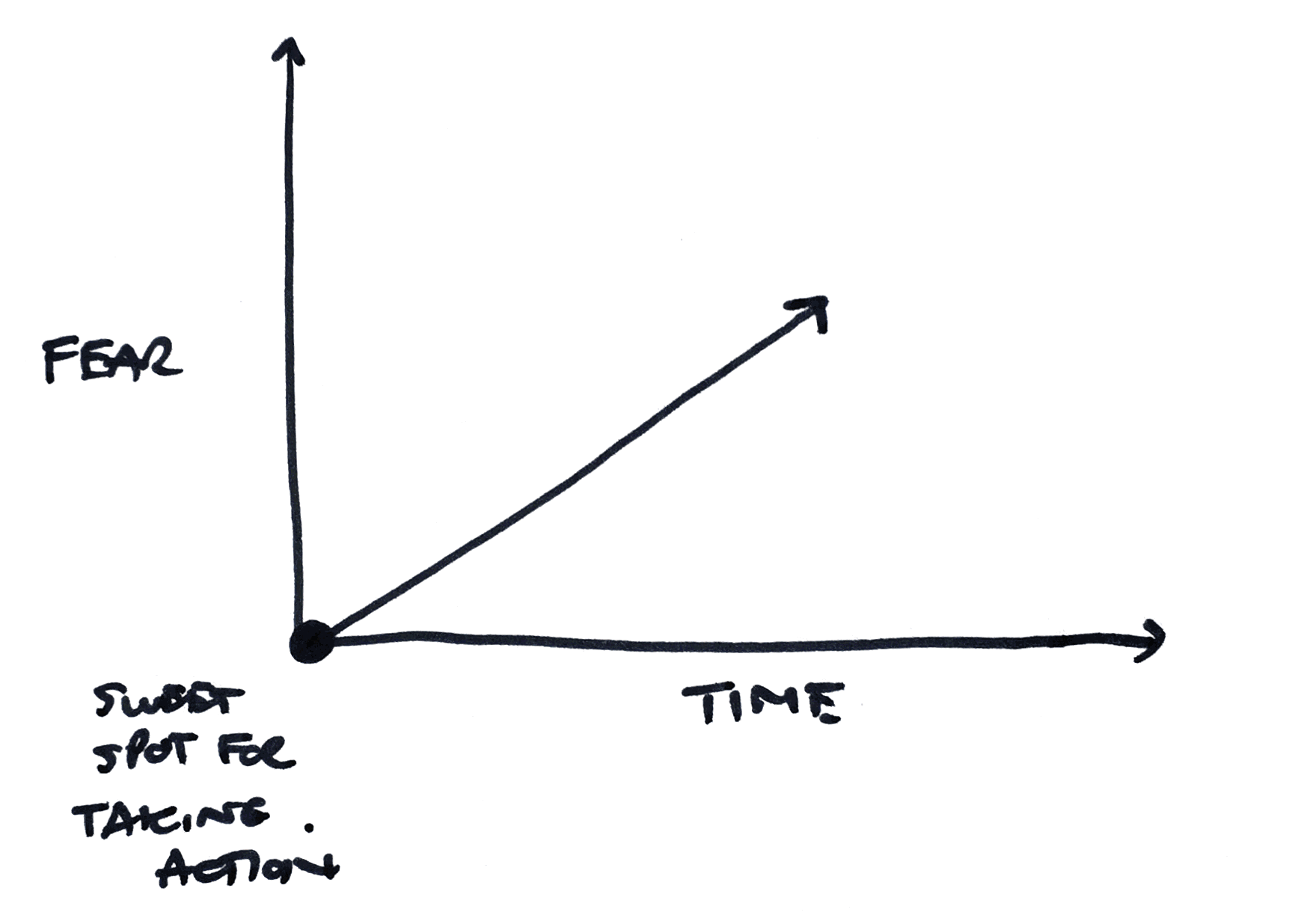 Here is a new illustration I thought I share with you all. As you can see "fear" vs "time", the longer you wait to take action the harder gets.
Flashback to every single moment in your life you missed opportunities. Realize the sweet spot for taking action is at the very very beginning.
I realized that the quicker you take action the better you can move on with life.
Lesson in life // Take action right away or fear will take control.
Think about all the moments you waited, what happened for you?